Disposable Face Mask Anti-dust Protective Mask Jinjiuyi
The disposable protective mask provided by Jinjiuyi uses three layers of filtering, which can very effectively block the spread of dust and droplets. It is the first choice of protective equipment to prevent virus transmission when you are outdoors. Our disposable face mask is cheap price and best quality.
Don't be fooled by politicians who are not doctors. They try to reduce public concerns about stabilizing the stock market. Protect yourself and your family.
Product Description
Our disposable face mask use three layers filter the air to ensure healthy respiration, Keep your mouth covered and protected from pollution, Chemicals, germs.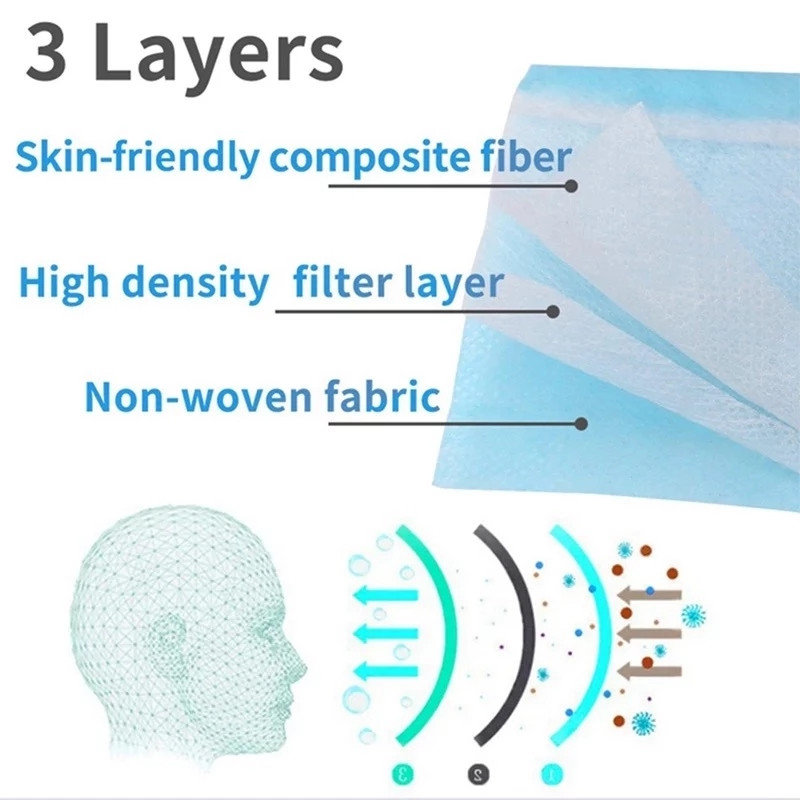 Outer layer: non-woven material, inhibits dust and dust from degrading harmful substances. Middle Layer: Melt-blown electrostatic micro-filtration layer, efficient filtration, isolation of fine particles from dust, droplets, etc, protection rate of 90 -95 percent. Inner Layer: ultra-fine soft fiber, skin-friendly thickening and moisture-proof.
Simple Design: Simply place the loops around your ears and cover your nose and mouth for full coverage when coughing or sneezing. Inner layer made of soft fibers, no dye, no chemical, and extremely gentle to the skin.
ONE SIZE FITS MOST: 17. 5 x 9. 5 cm. We are pleased to say that our face masks are suitable for adults and children making them ideal to keep in your home in case of an emergency.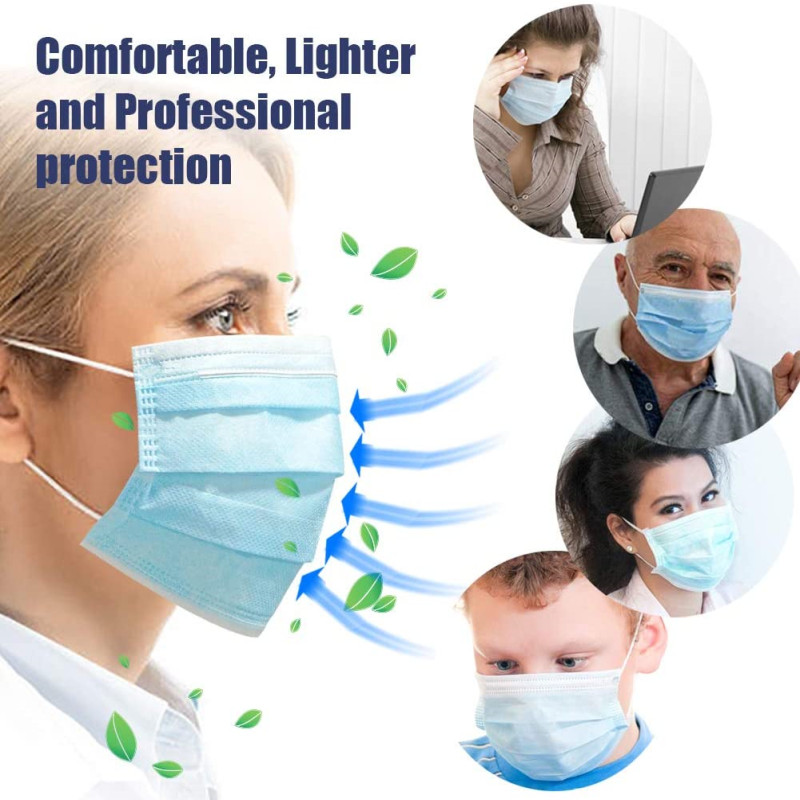 Product Features
Color: Blue
Material: 3 layer non-woven fabric
Size: 17.5*9 CM / 6.89*3.54 Inches
Package include: 50PC disposable face masks
with elastic ear loops so you can use it easily.
With it you can breathe normally.
Use time: 3-4 hours
EASY TO USE: Do not need to be used repeatedly,
and can be directly thrown into the garbage can after use.
Application
Widely Applications: Wear the protective mask everywhere you need such as in the office, at home, in a beauty salon, and simply outside of your house.
Anti-Spitting Protective Mask Dustproof Cover, Prevent Saliva Safety Face Shields.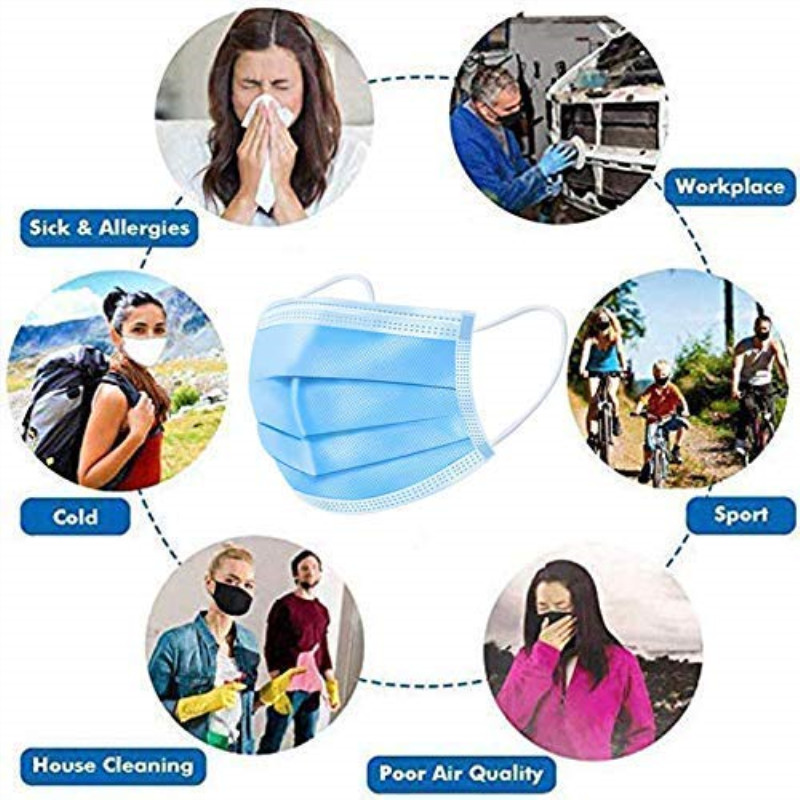 How to Use: Place the mask on your face, put the elastic loops behind your ears, push the fixing part to your nose. Breathe normally.
If you want to know the price of our disposable face mask, please contact us here or send email info@jinjiuyi.net.
Inquire Now