This KN95 mask is specially produced for the protection of European countries. It has been exported to Italy, France, Spain, Portugal, Czech and Germany and other European countries. It uses superfine fiber electrostatic spray fleece and ES hot air. Cotton, PP spunbond non-woven fabric, forming 4-fold filtration, more effective filtering of harmful substances in the air, China KN95 standard is equivalent to the US N95 and European FFP2 standards. It is designed in 3D three-dimensional shape according to human face engineering to ensure dense Colleagues have increased the breathing volume of the mask, greatly improving breathability and making it more comfortable to wear and breathe. It has already been favored by consumers in China and Europe people, this is your first choice for your personal protection products.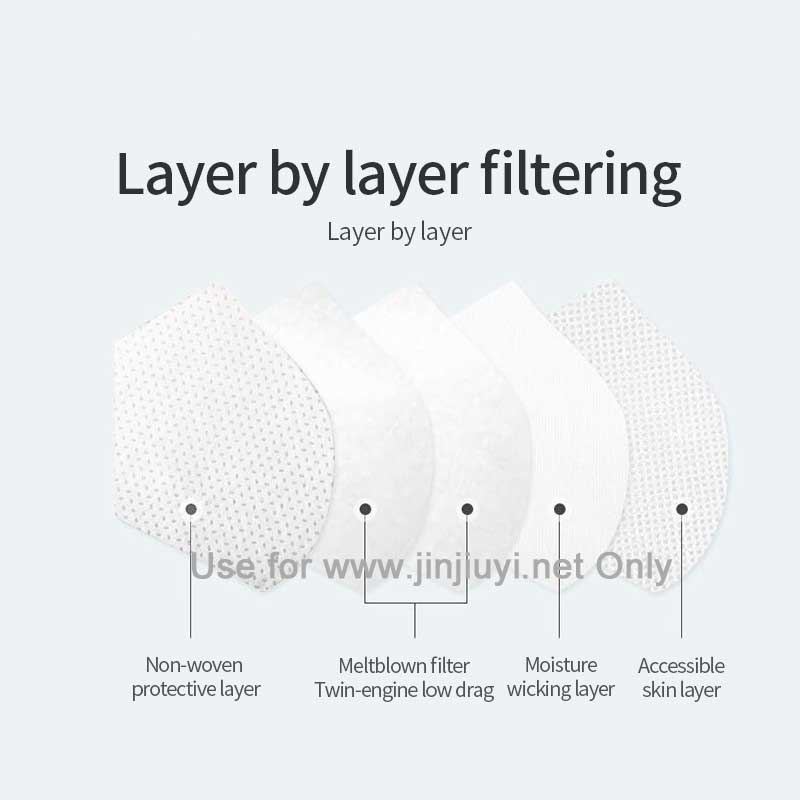 Widely Applications: Wear KN95 mask everywhere you need such as in the office, at home, in a beauty salon, and simply outside of your house. Anti-Spitting Protective Mask Dustproof Cover, Prevent Saliva Safety Face Shields.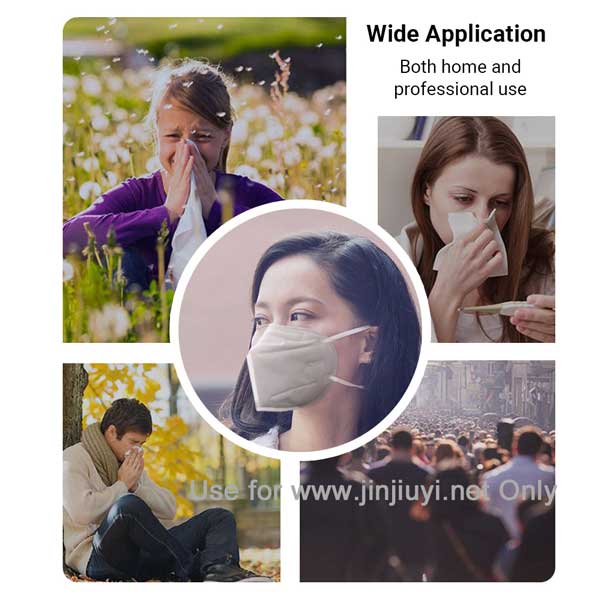 With the wide spread of Coronavirus (COVID-19) in the world, now JINJIUYI special offers this high standard professional KN95 Face Mask for the world, welcome to purchase KN95 mask, please send us an inquiry or email: info@jinjiuyi.net
Q&A:
Can KN95 mask protect against coronavirus?
Yes. Wearing a KN95 mask helps prevent viral infections, but not 100%. for influenza virus and new coronavirus, combined with wearing a mask and washing hands frequently, can effectively reduce the possibility of virus transmission through lets and contact, thereby reducing the risk of infection.
Is there a difference between KN95 and N95?
KN95 is a type of mask that meets Chinese standards, and the N95 is a type of mask that uses American standards.
KN95 is China national standard for personal protective masks. KN95 masks stipulate that the filtration efficiency for non-oily particles above 0.075 microns is greater than 95%.
N95 is the American NIOSH protective mask standard. The detailed parameters are consistent with China KN95. Also the filtration efficiency for non-oily particles above 0.075 microns is greater than 95%. That is to say, KN95 and N95 are just different in name, and the mask protective level produced according to these two standards is exactly the same. You can rest assured to buy KN95 or N95 standard mask, there is no difference in protection effect
How long can a KN95 mask be used?
At present, there is no clear conclusion on the best wearing time of N95 mask abroad including WHO.
The advice from the US CDC is that in the absence of adequate supply of masks, re-use can be considered as long as the equipment is not visibly stained or damaged (such as creases or tears).
Change the mask in time when:
When the respiratory impedance increases obviously;
When the mask is damaged or damaged;
When the mask cannot close to the face;
Masks are contaminated (e.g. when contaminated with blood stains or lets);
has been used in a case ward or patient contact (as the mask has been contaminated);
Do you have a certificate for your KN95 masks?
Yes, Our KN95 masks are produced in trusted regular factories with the certificate. Standard: GB2626-2006 KN95 and CE certificate