If you are looking for a supplier of cutting carbon fiber drone frames for the first time, what should you consider, and how to find the best company? Here we'll go over some tips on searching for the best carbon fiber drone frame cutter and why Jinjiuyi is the right place you can go.
Searching for the Best Carbon Fiber Drone Frame Cutter?
Where to find the best carbon fiber drone frame cutter? The first question that comes to your mind is probably how much will that cost, but there are a lot of other considerations you should know.
Capability
The capacity of the manufacturer or supplier is important. Whether they can manufacture custom carbon fiber drone frames or not? What are the limitations of the product sizes, materials, and specifications? And how about the efficiency of their equipment? These are some of the aspects when evaluating the capability of a manufacturer.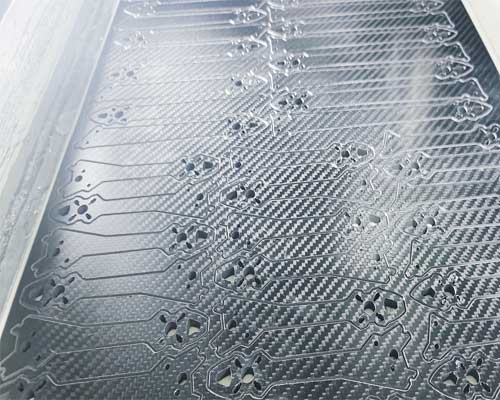 Lead time
How long should it take to manufacture and deliver the required products? Everyone doesn't want to wait for months, you can try to order a sample first. At Jinjiuyi, our bulk orders are typically about 7-10 working days, and sample orders are within 3-5 days.
Quality
You should also know about the quality assurance, source of material, and refund policy. And If there are incorrect or defective goods, who is responsible for paying the tariffs and the shipping costs?
MOQs
Before the company begins manufacturing your goods, you will need to know the minimum quantity of items that you are required to order from them. This is quite up to negotiation. The cost per unit will be affected as well.
Other factors like shipping costs, payment terms, and design improvements can all be negotiated with manufacturers and suppliers. When it comes to the ways of searching for the carbon fiber quadcopter frame supplier online, there are some common places used, including Alibaba, Google, and Referrals. Put multiple keywords or terms on the Google search frame and browse the front pages of the search results. You'll find Junjiuyi at the top rankings when you search for a carbon fiber drone frame supplier.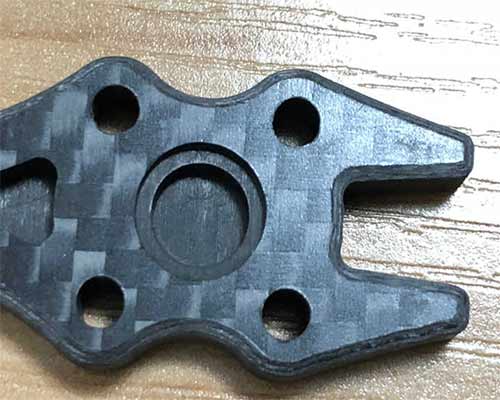 Why Choose Jinjiuyi to Cut Your Carbon Fiber Quadcopter Frame
Jinjiuyi (Shenzhen Jinjiuyi Electronic & Technology Co., Ltd.) is a top China carbon fiber quadcopter frame supplier that offers cutting service for your drone frames, with 8 years of experience, we are able to deliver the best quality and most competitive price.
- Extensive experience. Over the past eight years, we have grown from a small factory to a complete, skilled team that is capable of fabricating a wide range of products, including carbon fiber panels, FPV drone frames, carbon fiber tubes, and various OEM carbon fiber parts.
- Cheap price. At Jinjiuyi, we have a selection of different carbon fiber materials at favorable prices, such as T300 and T700, and T800, whether you need high strength material, high modulus material, or ordinary options.
- High quality. All of our carbon fiber materials for drone frames are from reliable suppliers, are extremely durable, and conform to industry standards, which ensures the highest quality of the quadcopter frame products.
- Short lead time. A stable and large stock of raw materials and seasoned factory workers allow us to complete production with high efficiency, top-notch technologies, and advanced equipment to shorten the manufacturing cycle and delivery time.
- Customer service. Constant R&D makes us able to provide custom quadcopter frames with different thicknesses, send your inquiry or give us your drone frame CAD designs or drawings in other valid files. We can also provide a number of surface treatment and post-processing services like logo cutting, painting, coating, edge chamfering, etc.