T300 carbon fiber sheet with high strength and cheap price
T300 carbon fiber sheet is inside using pure t300 carbon fiber material and surface using 3k weave carbon fiber cloth made. our T300 carbon fiber sheets are high strength and standard modulus, Available twill matte and twill glossy and plain matte and plain glossy finish four finishes. Because of the T300 carbon wildly use in UAV/FPV, Robot arms, RC car chassis, simracing steering wheels, cut to various of carbon fiber parts and products, the cost of T300 carbon fiber is lower than T700 and forged carbon.
Our T300 carbon fiber sheet inner material is used 0°/90° directions (Balanced) t300 Unidirectional carbon fiber prepreg cloth without any filling materials, The plate surface material is 2 x 2 3K (3,000 filaments) twill or plain weave carbon fiber prepreg cured under high pressure at high temperature, making them the high strength and flat.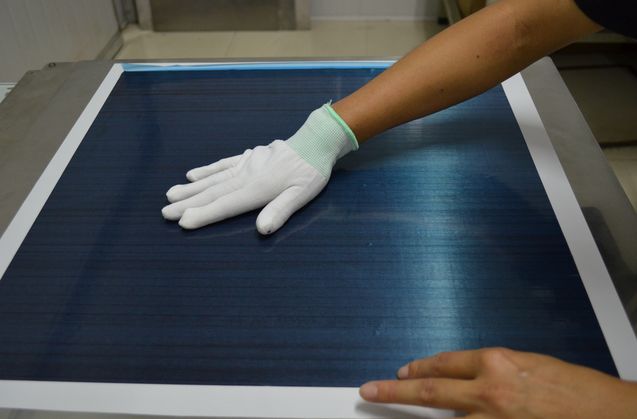 All our T300 carbon fiber raw materials are purchased from Toray company. Jinjiuyi using the multiple layers of high strength t300 carbon fiber UD cloth under high temperature and high-pressure molding process to manufacture small and large size carbon fiber plates, we also CNC machining or custom to your size.
Our Carbon fiber sheet standard size: 400 x 500mm, 500 x 500mm,500 x 600mm,1000 x 1000mm. The thickness from 0.5mm to 25mm available.
| | |
| --- | --- |
| Functions | Parameters |
| Size | 400 x 500mm, 500 x 500mm,500 x 600mm,1000 x 1000mm |
| Thickness | 0.5mm/1mm/1.5mm/2mm to 25mm |
| Material | T300 Carbon fiber material |
| Pattern | 3K / UD |
| Weave | Glossy / Matte |
| Finish | Twill / Plain |
| Color | Black or custom color |
| Service | Cut or custom to your size. |
In recent years, as the T300 carbon fiber sheet cost is coming down, so t300 carbon is wildly used for:
1. FPV/UAV drone frame arms
2. Robot arms, for improving the production efficiency
3. RC car chassis, sim racing steering wheels.
4. Cutting to various carbon fiber parts and products.
5. High-end sports equipment and surface decoration.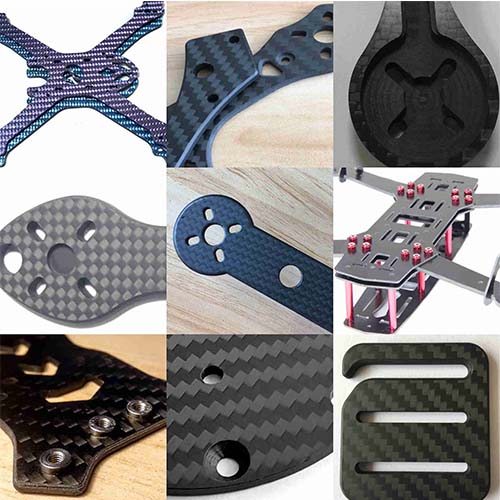 If you want to know our T300 carbon fiber sheet price or cut carbon fiber parts, please tell us or send email to info@jinjiuyi.net