T700 carbon fiber sheet 3K weave best strength | Jinjiuyi
T700 carbon fiber is the highest strength, standard modulus fiber available, with outstanding processing characteristics for filament winding, weaving and prepregging. This never-twisted fiber is used in carbon fiber sheets, and a variety of industrial and recreational applications, including pressure vessels such as natural gas vehicle (NGV) storage tanks and SCBA breathing tanks. Because of our T700 carbon fiber sheet is not easy to delaminate, now more and more FPV companies use t700 carbon fiber plate to cut drone frames.
Product Description
Our T700 carbon fiber sheet inner material is used 0°/90°/0°/90° directions (Balanced) t700 Unidirectional carbon fiber prepreg cloth without any filling materials, The surface material is 2 x 2 3K (3,000 filaments) twill or plain weave carbon fiber prepreg cured under high pressure at high temperature, making them the high strength and flat.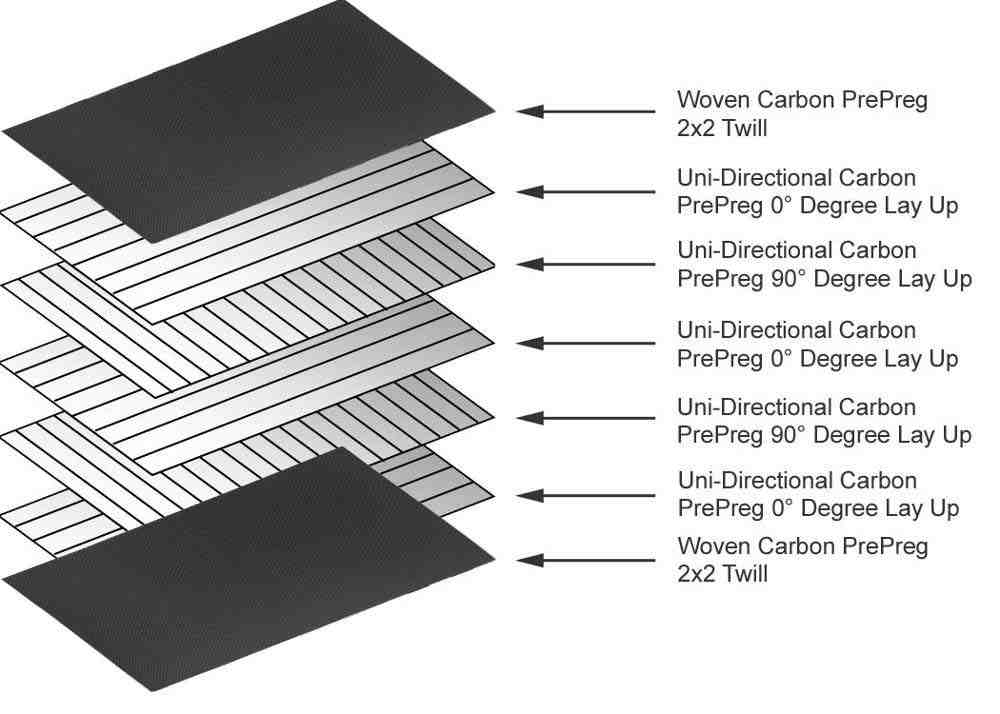 All our carbon fiber t700 raw materials are purchased from Toray company. Jinjiuyi using the multiple layers of high strength t700 carbon fiber UD cloth under high temperature and high-pressure molding process to manufacture small and large size carbon fiber plates, we also CNC machining or custom to your size.
Our Carbon fiber sheet standard size: 400 x 500mm, 500 x 500mm,500 x 600mm,1000 x 1000mm. The thickness from 0.5mm to 25mm available.
Product Features
T700 carbon fiber properties:
T700 is the highest strength, standard modulus carbon fiber material, It has been widely used in the field of advanced composite materials, such as aerospace, defense and military industry, which is made by dry jet wet spinning technology. The T700 carbon fiber density is 1.8 g/m3, the tensile strength is 4900 Mpa (711 KSI), the tensile modulus is 230 Gpa (33.4 MSI) respectively. If you want to get T700 carbon fiber datasheet, please info us.
Jinjiuyi uses this Toray T700 carbon fiber with the highest tensile strength and highest strain to produce carbon sheets, they have followed functions:
| | |
| --- | --- |
| Functions | Parameters |
| Size | 400 x 500mm, 500 x 500mm,500 x 600mm,1000 x 1000mm |
| Thickness | 0.5mm/1mm/1.5mm/2mm to 25mm |
| Material | T700 Carbon fiber material |
| Pattern | 3K |
| Weave | Glossy / Matte |
| Finish | Twill / Plain |
| Color | Black or custom color |
| Service | Cut or custom to your size. |
Application
In recent years, as the T700 carbon fiber sheet price is come down, T700 will more and more replace T300 as a new generation of universal carbon fiber.
T700 carbon fiber plate is not easy to delaminate, so is wildly used for:
1. FPV/UAV drone frame arms.
2. Robot arms, for improving the production efficiency.
3. RC car chassis, wheels.
4. Cutting to various carbon fiber parts and products.
5. High-end sports equipment and surface decoration.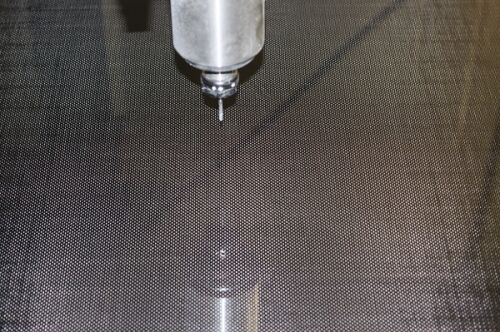 Jinjiuyi is a T700 carbon fiber manufacturer which is produce and custom carbon fiber sheets to all over the world, If you want to know our T700 carbon fiber sheet price or CNC machining carbon fiber products,
do not hesitate to contact us: info@jinjiuyi.net
Inquire Now