Raw Material
Our wrapped carbon fiber tubes are manufactured by wrapping unidirectional carbon fiber prepreg fabrics around a mandrel, These tubes are made of 100% real carbon fiber materials which are imported from Japan Toray company, they are the most common grade of carbon fiber used for our carbon fiber tubing. This standard modulus offers excellent strength and stiffness.
All our round carbon fiber tubes have been engineered to be much stronger under torsional and side loading than pultruded carbon fiber tubes. The surface is 3K carbon fiber weave fabric, available be twill gloss and twill matte, plain gloss and plain matte. These tubes show the texture of the carbon fiber with a beautiful and shiny appearance.
Tubes size and thickness
Standard inner and outer diameter: 4*6, 6*8, 8*10*10, 10*12, 12*14, 14*16, 16*18,… 40*42mm.
Thickness: 1mm, 1.5mm, 2mm.
Standard length: 1000mm.
Also if you want long or short tubes, small or large diameter tubes, please tell us your spec, we can custom carbon fiber round tubes for you.
Tubes color
Color of carbon fiber tubes is always black due to the color of the carbon fibre. Also we have colored fiber glass and unidirectional tubes for choosing.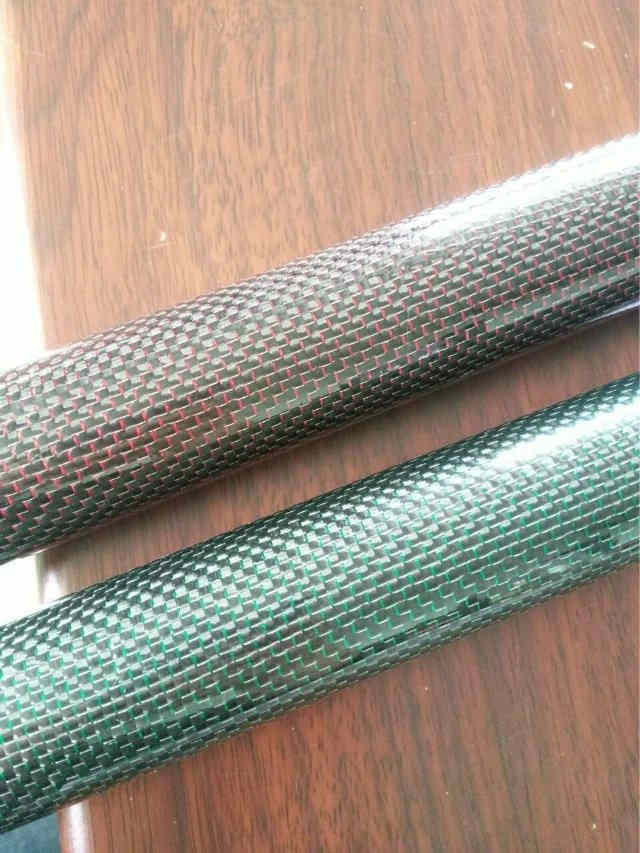 Our service
Jinjiuyi is one of the high-quality carbon fibre tubes manufacturers in China, we can make carbon tubes to your spec, also we offer CNC machining and drilling holes service.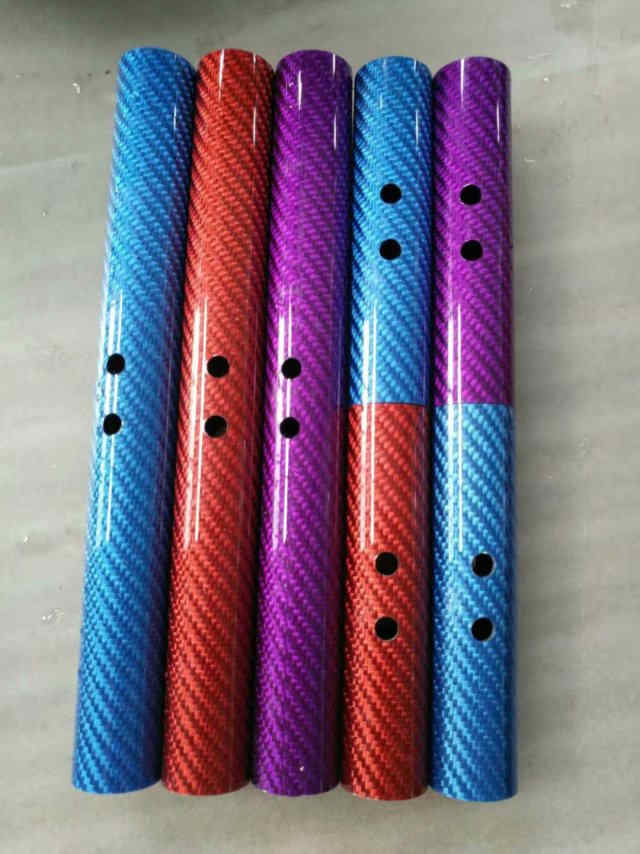 1. Light weight, high strength, high-temperature resistance, Modulus: 100GPa.
2. Very low CTE (coefficient of thermal expansion), Elongation at break (%): ≧1.7, Pull force: 300KG/MM2.
3. Heat resistance and corrosion resistance, High temperature resistance: 200 ° C.
4. Three times stiffer than aluminum (or equivalent to steel stiffness), Strength: 1000MPa.
Note that the carbon fiber composite tubes can not be used as insulators because carbon conducts.
Our roll wrapped prepreg carbon fiber tubes are ideal for building lightweight frames and support structures, carbon fiber tubes for RC planes, quadcopter, agricultural drone and robot arms, machine parts, telescopic poles, camera tripods, tool handles, flagpole, kite tubes and many more applications.
If you have any project working with carbon fiber tubes, please tell us, we have the right products suit for your applications.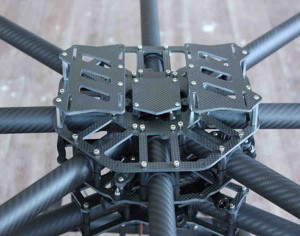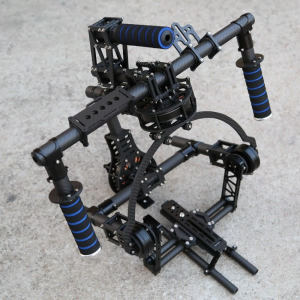 If you buy carbon fiber tubes online, How to cut ?
Cutting carbon fiber tube is a difficult work if you do not have the right equipment. Carbon fiber dust is an irritant and can cause itching if gets on your skin or difficulty breathing if you inhale it. Proper safety equipment will help prevent this. Now we have 3 suggestion methods for you:
First, buy carbon fiber tubes from Jinjiuyi
We can cut to your size and machining and drilling holes for you if buy carbon fiber tubes from us, we are professional and easy.
For your safety, preparation is important as following:
Wearing your long sleeves or an apron and mechanic gloves is a necessary protective measure.
Use a tape measure and marking tools outlining where to cut.
Second, Angle Grinder
A standard metal cutting abrasive wheel is the tool of choice for this type of cutting. It can make easy work of cutting straight lines in carbon fiber as well.
Third, Hand Saws
Using a hacksaw cut the carbon fiber tube, find a higher TPI (TEETH PER INCH) will give you a better and faster cut.
Any way, Safety First.
If you want to buy carbon fiber tubes, please include ID, OD, length, dimensional tolerances, quantity, structural requirements, surface finish, surface pattern, material (if you know), temperature requirements, processing technology, etc. According to these points, we can easily and quickly quote you the price, please info us with email: info@jinjiuyi.net, thanks.