Carbon fiber sheet plate 300x200mm 3k twill
Our high-quality carbon fiber sheets are made with multi-layer carbon fiber unidirectional cloth and epoxy resin, two faces are 3K twill glossy or matte carbon fiber cloth, the inner material is 100% pure carbon fiber. To achieve maximum stability and flatness in the carbon sheets, we used 'balanced' laminates for all carbon fiber sheet thicknesses which making them the same strength all the way through.
Product Description
We use 100% high strength carbon fibre reinforcement and epoxy resin under high pressure and temperature to manufactured 300x200mm carbon fiber sheets, after cured they have a class-A finish on each side. Before cutting or stocking or shipping the carbon fiber plates, we coated a high-quality protective film on their cosmetic side to ensure they remain in pristine condition.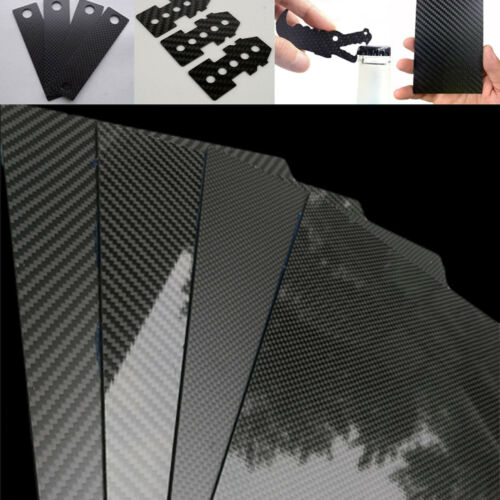 Our 3k twill carbon fiber plates are made with layered sheets of carbon fiber and resin, making them the same strength all the way through. 300x200 carbon fiber panels available in 0.5mm, 1mm, 2mm and 3mm thickness in a range of sheet thickness up to 25mm, usually they are black color and 3K twill weave, glossy or matte finish.
Color: Black
Weave: Twill Weave
Material: Real Carbon Fiber
Tensile Strength: 3200Mpa
Surface Treatment: 3K Glossy or Matte Surface
Thickness: 0.5 / 1 / 2 / 3 / 4 / 5mm – 15mm
Size: 300x200mm
Product Features
1. 100% high quality pure carbon fibre (aka full carbon).
2. Pin-hole free high-gloss cosmetic surface.
3. Flat, textured bonding surface on the reverse.
4. Wide range of thicknesses and sheet sizes available.
5. Offer CNC cutting service according to your design drawings, Cut to dimensions with CNC machining center – which ensures stable and precise dimensions.
6. Thickness tolerance for our High Strength Carbon Fibre Sheet varies with thickness, as follows:
| | |
| --- | --- |
| Thickness | Thickness & Tolerance |
| 1mm | 1mm +/-0.2mm |
| 2mm | 2mm +/-0.2mm |
| 3mm | 3mm +/-0.2mm |
| 4mm | 4mm +/-0.2mm |
| 5mm | 5mm +/-0.3mm |
Application
Our carbon fiber sheet standard size is 400 x 500 mm, 500 x 500 mm, 500*600mm, also custom carbon plate size fit for your projects, max size to 1000x1000mm. If you want to cut some carbon fiber parts or products, we suggest you choose our standard size 400 x 500 mm, it's more economical, Or Jinjiuyi team offers CNC cutting service according to your design drawings.
Carbon fiber sheets are suitable for a huge range of structural and cosmetic applications within motorsport, racing car chassis and parts, marine, light aircraft, shop-fitting, exhibitions, automation, medical, scientific and many more. We currently supply specialist carbon fibre sheet and cut to drone frames, money clips, key chains, sim racing steering wheels, business cards, and many famous brand carbon fiber parts.
Our sophisticated manufacturing process and facilities mean that Jinjiuyi team can produce carbon fiber or composite sheets to almost any specification. Good news for you, we support custom carbon fiber sheets for small runs and offer reasonable prices for CNC cutting/machining service with fast delivery (usually 7-10 days).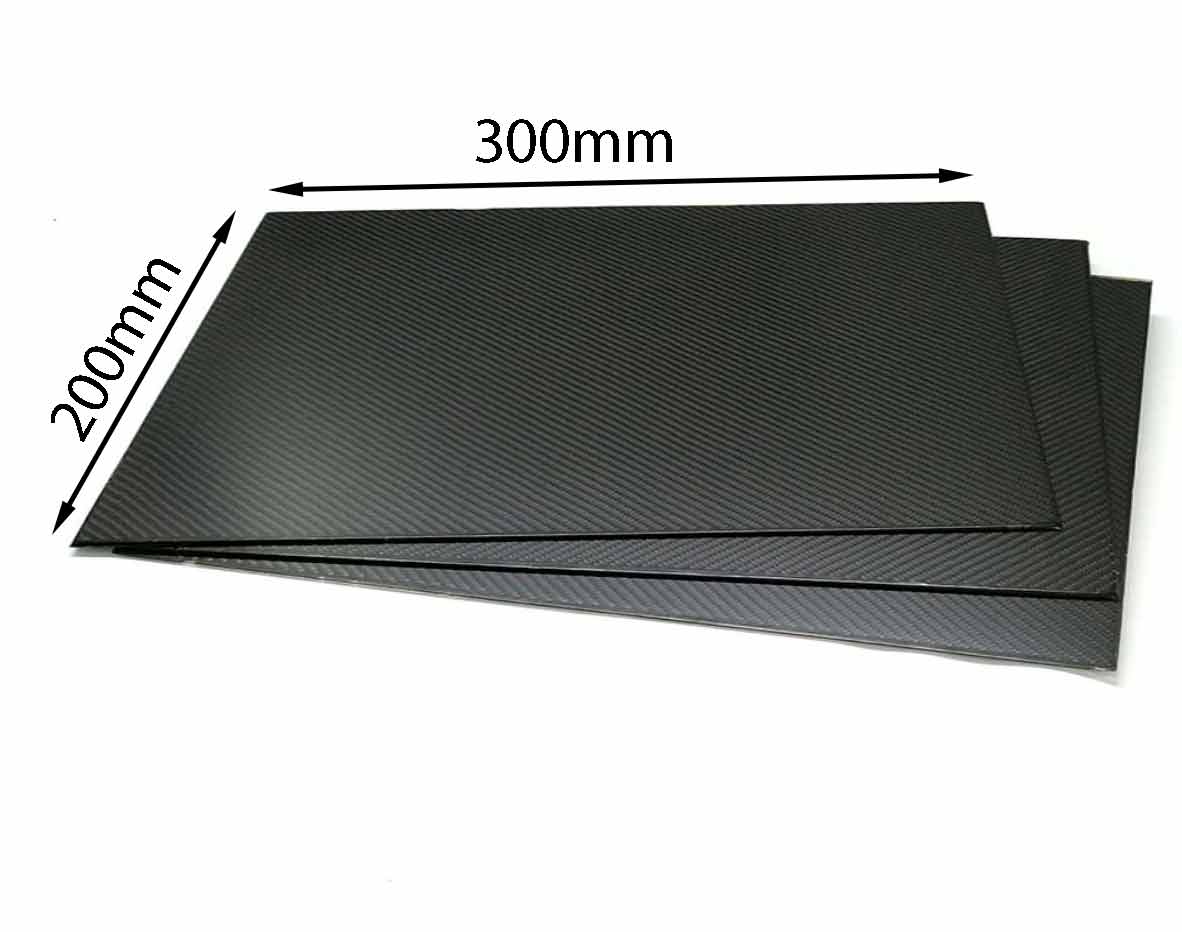 Please contact us our sales team to discuss your requirements.
Inquire Now