Cutting Best Carbon Fiber Drone Frame For DIY Drone Racing Frame
We cut all carbon fiber drone frames according to your design, just send us DXF or DWG file. We use 100% 3K pure carbon fiber cutting racing drone frame, we make same quality with AstroX, JohnnyFPV, Impulse RC and Armattan drone frames, all our drone frame materials are 100% pure carbon fiber.
If you want to cut best drone frame, choose Jinjiuyi carbon fiber team. It endeavors to provide the products that you want, offering the best quality for your DIY drone racing frames. Whatever drone frame styles and size you want can be easily cut here.
PRODUCTS DESCRIPTION
Best Carbon Fiber Drone Frame Cutting Manufacturer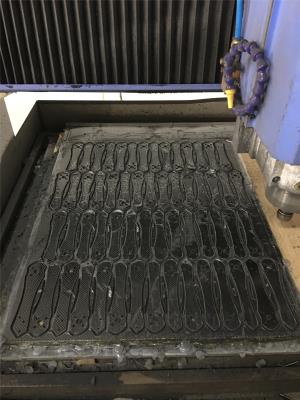 1. Jinjiuyi cut carbon fiber drone frames for FPV racing drone, quadcopter and multirotor.
2. Carbon fiber plate are 100% pure carbon fiber.
3. Carbon fiber frame thickness from 1.5mm to 6mm.
4. Our service: edge rounding and chamfering, painting.
5. The finish could be made Glossy and Matte.
6. The weave could be made Plain or Twill.
7. Light weight, high strength
Surface density: 1800g/m2
Resin content: 42%
Fiber content: 1050g/m2
Fiber volume content: ≥65%
Thickness: 0.5-30 ±0.1mm
Tensile strength: 2950/N/mm2
Modulus of elasticity: 185000N/mm
Our services include carbon fiber drone frame cutting according to your DXF or DWG files, edge rounding and chamfering, painting.
We supply carbon fiber cutting service with 7 sets CNC machines that offer an accuracy up to 0.05 mm. Thanks to our many years of carbon fiber drone frame customization experience. We long-time cooperated with many international famous brands and trading companies.
To custom drone frames, you only need to tell us the drone frame size and thickness. We will make the desired carbon fiber frames for you according to your drawing. We have 7 sets of high-precision CNC cutting equipment for you to cut FPV racing drone frames, quad copter arms, Plant protection machine frames, micro carbon fiber drone frames and parts. Thicknesses range from 1.0mm to 6.0mm. In terms of technology, we can make countersunk holes for customers, cut the press nut holes, sink the groove, and engrave the LOGO.
For the safety and beauty of the drone frames, we can do edge and surface treatment for you, such as edge rounding and chamfering, painting, plain & twill, glossy & matte.
After cutting carbon fiber process, all carbon fiber parts with uniform edge and aesthetic appearance, its Safe, modern and high-tech just what you want.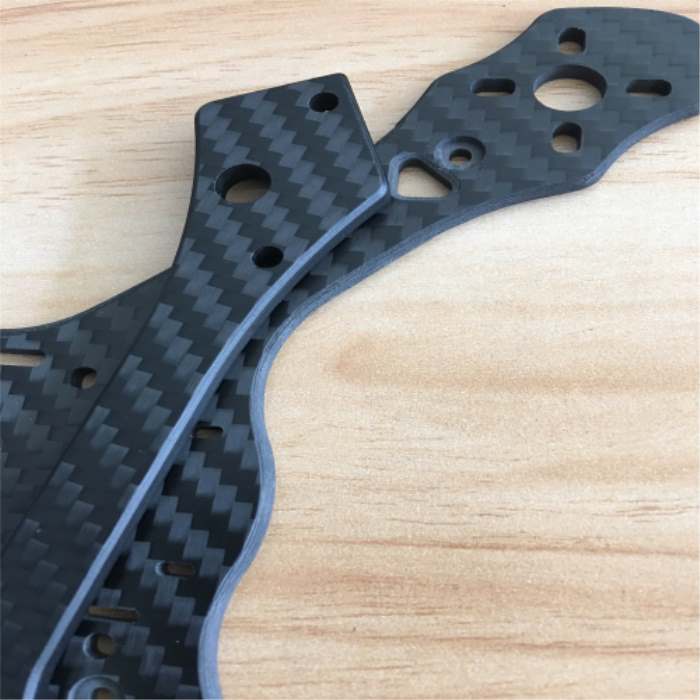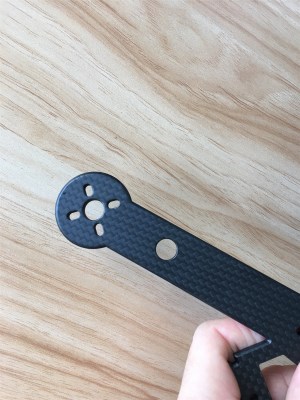 If you want to cut the best drone frames, please send inquiry or email info@jinjiuyi.net.
Jinjiuyi carbon fiber team welcome drone frame companies, trade companies, pilots and personal enthusiasts to contact us and cooperation. We accept sample order for testing and checking our carbon fiber drone frame quality, Mixed samples are acceptable.