What's the price of carbon fiber sheet?
As we all know, carbon fiber sheets made from carbon fiber and epoxy resins. So the cost depends on the carbon fiber material and the plate size and thickness, different carbon fiber material is big different prices, for example, the same size of T700 carbon fiber sheet price is much higher than T300 material because they have different strength and applications.
What's the price of carbon fiber?
10 years ago, carbon fiber price about $150 per pound. Now, the average total production cost of "standard modulus" carbon fiber is in the range of $7-9 per pound. Standard modulus refers to a narrow range of fiber stiffness that industry recognizes as a benchmark. A target selling price of $5-$7 per pound for standard modulus carbon fiber would be viewed by several industries as being the tipping-point at which carbon fiber-based composites will achieve massadoption in broad consumer-driven markets. Until the price and total production cost are significantly reduced, and potential large users are convinced that the supply will be available to support their large programs, carbon fiber will predominantly remain a niche material.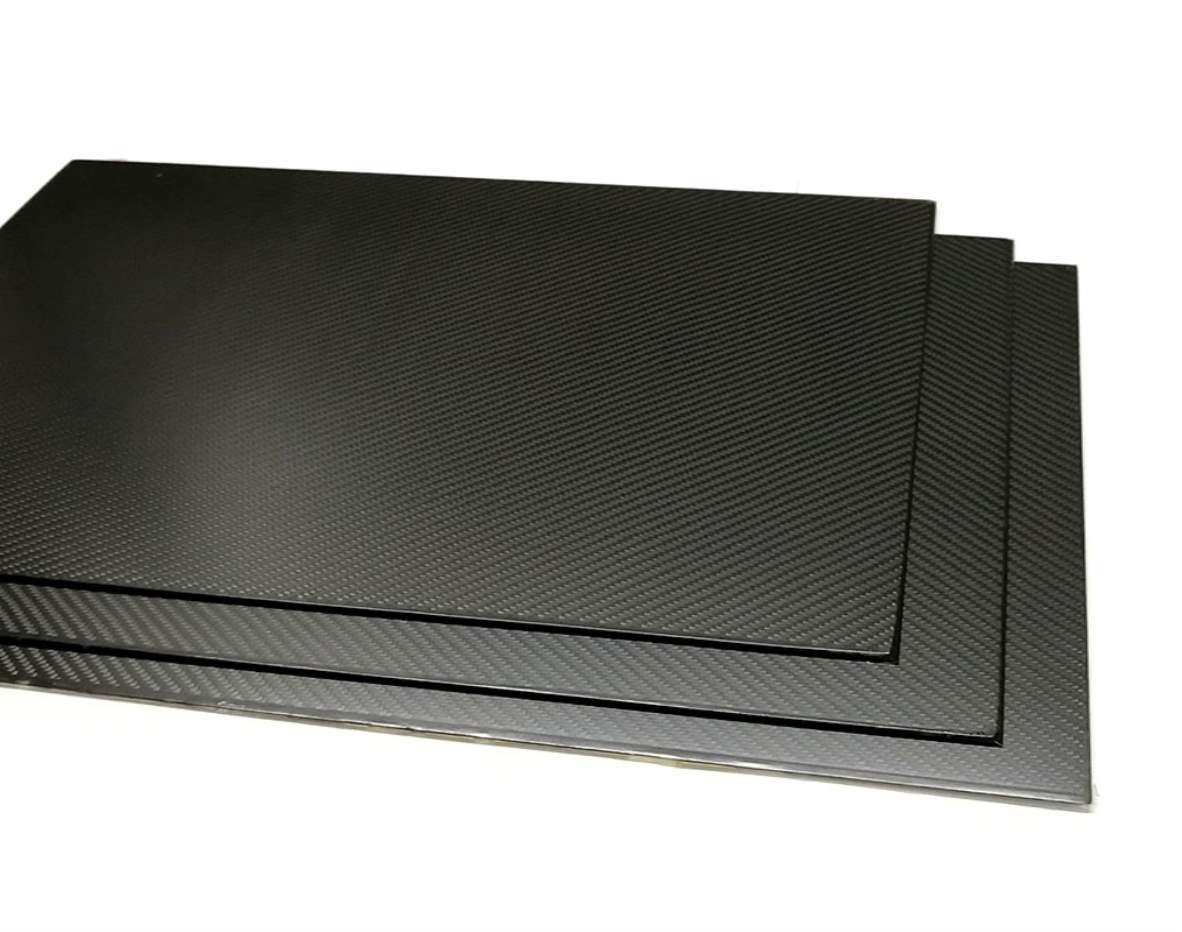 So when you want to get the price of carbon fiber sheets, you need to know what specifications of carbon sheets you need, such as the carbon plate size, the thickness, the finish and the weave of the carbon fiber sheets, the carbon fiber material modulus. You need to get the basic information before you ask carbon fiber supplier, For example, a T300 material 200*300*1.5mm carbon fiber sheet price is about $14, while a 200*300*2mm carbon fiber plate price is $17, and a T700 carbon fiber material 400*500*3mm carbon fiber board price is $66. You can compare the carbon fiber sheet prices with Amazon or other B2B or B2C website. Of course, if you want to buy a big quantity of carbon fibre plates, you can tell them your quantity, they will give you a wholesale price, that will be cheaper more.
Carbon fibre sheet price in the US or Canada or the UK is 30%-50% higher than China supplier, and some are even more. And China supplier price is more advantageous than carbon fiber sheet produced in India, and the quality will be better than made in India, and what important is China supplier can ship to the world Various countries and regions. This is why more and more customers buy carbon fiber sheets from China.
If you want to buy a special size carbon fiber plate, you should find a carbon fiber factory, they will cut to dimensions with CNC machining center – which ensures stable and precise dimensions. Usually, carbon fiber sheet thickness tolerance is about 0.2mm, Consequently the sheet 4 mm may actually be from 4 mm to 4.2 mm thick. As the thickness increases, the tolerance will also increase, Consequently the plate 6 mm may actually be from 5.8 mm to 6.3 mm thick.
At last, if you need to buy carbon fiber sheets, or cut some products base on carbon fiber sheet, please contact this carbon fiber supplier—Jinjiuyi carbon fiber team, we will offer you what you want.