YFS 12.9 Grade Screw ISO7380 M3 Round Head Hex Socket Screw
YFS 12.9 Grade Screw ISO7380 M3 Round Head Hex Socket Screw, Alloy Steel Metric Class 12.9, Black Oxide, Hex Socket, M3 Round head Allen Bolt screw, Length: 5mm 6mm 8mm 10mm 12mm 14mm 16mm 18mm 20mm 25mm 30mm, Full Thread. The best strength and beautiful color.
Product Description
Item Type: YFS M3 Button Head Socket Cap Screw
Material: Black Alloy Steel Class 12.9 - Extreme Strength
Specifications: ISO 7380 / DIN 9427
Diameter: M2/M3
Thread Size : 1.25 - Coarse Thread (Standard)
System of Measurement: Metric
Length: 5mm 6mm 8mm 10mm 12mm 14mm 16mm 18mm 20mm 25mm 30mm
These have a Heavy Duty class 12.9 rating and are coated in Thermal Black Oxide
Product Features
1. Hardened Alloy Steel 12.9 grade ISO 7380 screws have a wide bearing surface and high tensile strength but are low profile allowing for clearance in tight spaces where there is not sufficient space for wrenches or sockets the low head when installed provides and modern finish for a streamlined design
2. Round head socket 12.9 Hard Alloy Steel screws are the best choice for applications with a limited space due to the internal hexagon slot that allows them to be used in locations where externally wrenched fasteners are not desirable; the bright right non tarnishing qualities add to appearance and scalability of many products
3. Button head cap screws are designed and recommended for moderate fastening applications machine guards hinges covers they are not suggested for use in critical high strength applications where socket head cap screws should be used.
4. Hex-shaped recess in the head provides a driving surface that has increased protection against damage and has six sides of contact surface for more torque that professionals choose to use over hex bolts due to quality issues or repeated stripping with hex head cap screws
5. Jinjiuyi button head socket cap screws are made from a grade 12.9 class stainless steel which offers an excellent resistance to rust and corrosion from acids salt solutions and the atmosphere making for a superior product that will not succumb to scaling or rust while also providing good shock and impact resistance in extreme temperatures
Application
Our YFS 12.9 grade ISO7380 Alloy Steel Screws are ideal for racing drone frames and RC cars.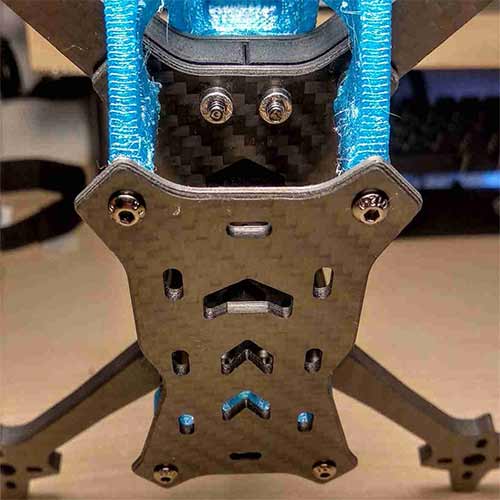 If you are interested in our high strength and perfect YFS 12.9 grade screw ISO7380 M3 round head hex socket screw, do not hesitate to contact us: info@jinjiuyi.net, we will send you yfs 12.9 class corbon steel screws price.
Inquire Now