Specification:
Model: M3 knurled standoff
Material: Alloy Aluminum
Thread Diameter (mm.): 3mm(M3)
Outer diameter: 6mm
Length: 10,15,20,25,30,35mm
Color: Black, Silver, Sky Blue, Dark Blue, Purple, Red, Green, Pink, Brown, Gold, Orange
Made of Alloy Aluminum 6061 material, durable and multi-color can be choice.
- Knurled Textured design, lightweight, strong hardness, secure.
- Can be used for connecting rod, pulling rod or the top column, play the role of
connecting or extending nut.
- Is an important part of DIY and It is applied to the Racing FPV drone model.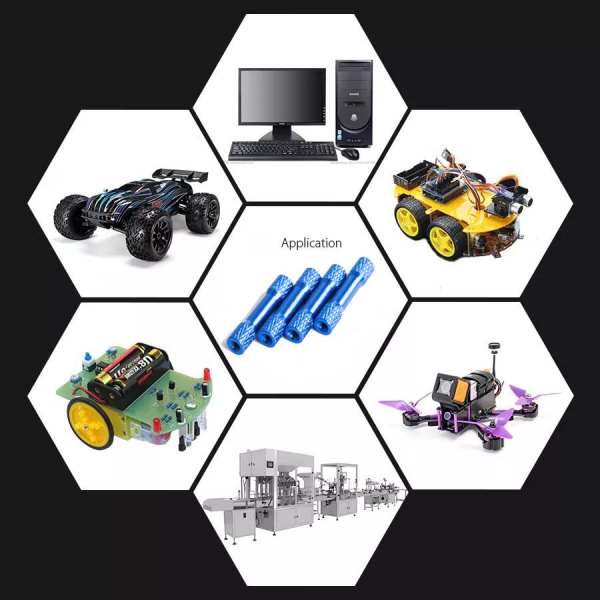 M3 aluminum alloy standoff knurled step spacer
Light weight and strong

Wildly use in Racing drone, agriculture drone, Racing car, computer, machine equipment and other DIY models, if you want to buy M3 knurled step standoffs, please send inquiry or email info@jinjiuyi.net. We will offer you the best quality and cheap price.