3K Carbon Fiber Sheet 500 x 500mm | Carbon Sheet | Jinjiuyi
Our 500x500mm high-quality carbon fiber sheets made from 100% pure carbon without any filling material, These carbon fiber plates finished with a twill or plain, matte or gloss surface on both sides. The sheets are made with layered sheets of carbon fiber and resin, making them the same strength all the way through, so we can easily to make various thicknesses for you.
Carbon fiber is usually combined with other materials to form a composite. When combined with epoxy resins and wound or molded it forms a carbon-fiber-reinforced polymer (often referred to as carbon fiber) which has a very high strength-to-weight ratio, and is extremely rigid although somewhat brittle, usually call that is CFRP.
Our 500 x500mm carbon fiber sheet is manufactured using 100% carbon fibre reinforcement and epoxy resin matrix, cured under high pressure at high temperature, making them the high strength and flat. Inner Material is 0/90 (Balanced) Unidirectional carbon fiber prepreg without any filling materials, The surface material is 2 x 2 3K (3,000 filaments) twill or plain weave carbon fiber prepreg.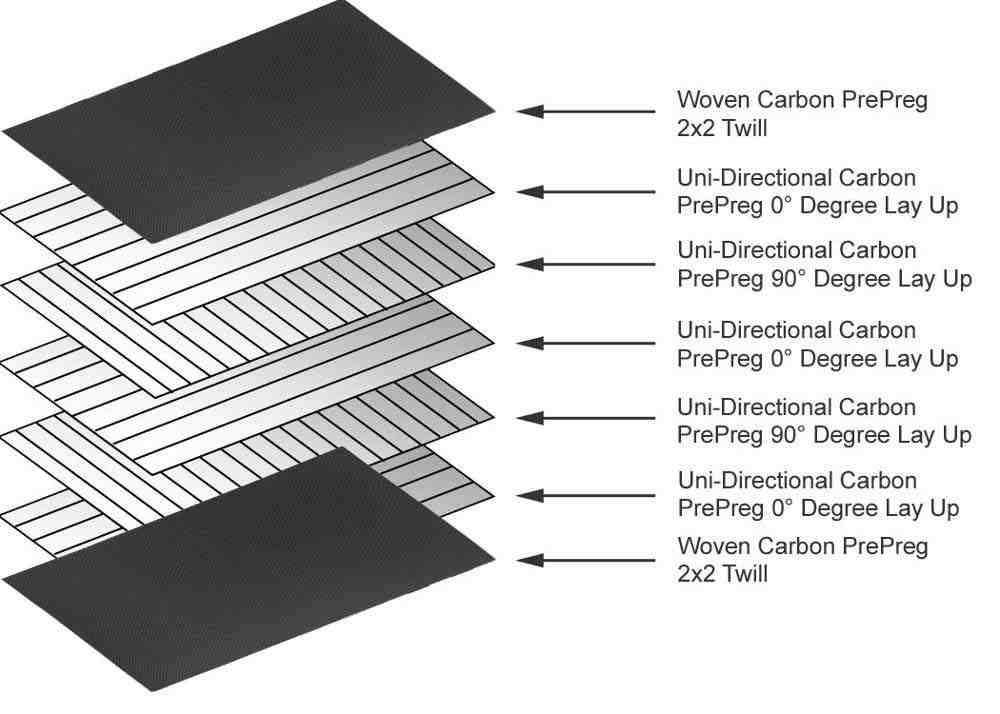 All our carbon fiber raw materials are imported from Japan Toray company. Jinjiuyi using the multiple layers of high strength carbon fiber prepreg with a high temperature and high-pressure molding process to manufacture small and large size carbon fiber plates, we also CNC machining and custom to your size.
Our carbon fiber sheets standard size: 400 x 500mm,500 x 500mm,500 x 600mm,1000 x 1000mm
Our 500x500 carbon fiber sheets are ideal for cutting to this products:
FPV/UAV multi-axis aircraft, drone frames made of carbon fiber material with high strength and lightweight, so they are fast and anti-wrestling.
Robot arms, for improving the production efficiency, because of the carbon fiber composites material is light weight, so it's easy carry.
Cutting to carbon fiber products.
RC car chassis.
High-end sports equipment and surface decoration.
If you want to buy 500*500mm carbon fiber sheet, do not hesitate to contact us: info@jinjiuyi.net.