High Gloss Plain Weave Carbon Fiber Sheet
Our high gloss plain weave carbon fiber sheet is made of 100% genuine carbon fiber material, These carbon sheets have our durable high gloss mirror finish and plain weave on both sides. The finish is perfect for high-end decorative applications and cutting carbon fiber products.
Construction is multiple layers of 0/90 carbon fiber fabric with the fiber structure very clearly visible. These carbon fiber panels have the most beautiful surface, best quality and competitive price.
Product Description
Jinjiuyi High Gloss Plain Weave Carbon Fiber Sheets for Sale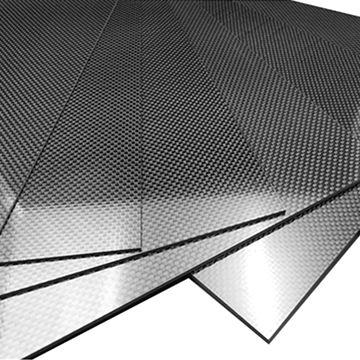 Raw Materials
Carbon fiber (carbon fibre), or CF, is a material which consists of long strings of molecules held together by carbon atoms. Carbon atoms are bound together in microcrystals, which are basically parallel to the long axis of the fibers. The crystal alignment makes optical fibers extremely strong in size. Thousands of carbon fibers are twisted together to form yarns that can be used alone or woven into fabrics. Jinjiuyi carbon fiber sheets are made from multiple laminations of carbon fiber fabrics and epoxy resins.
Sheets thickness
As a carbon fiber sheets manufacturer, we offer thickness: 0.5mm / 1mm / 2mm / 3mm / 4mm / 5mm / 6mm /7mm / 8mm / 10mm / 12mm / 15mm … up to 25mm (1 inch). Also custom thickness such as 1/8" and 1/4" carbon fiber sheets.
Sheets size
Our standard size is : 400x500mm, 500x500mm, 600x500mm, also we can custom size with your required specifications, up to 1000 x1000mm.
Our Service
All of our carbon fibre sheets are manufactured by our own workshop, and we can ship to worldwide.
We also manufacture custom carbon fiber plates fit to your specs, including size and thickness and color, also cutting to size (CNC machining) and carbon fiber sheet CNC cutting products according to your design.
Product Features
1. Anti-UV.
2. Light weight.
3. High strength, good flexibility.
4. Wear-resistant, impact-resistant.
5. Anti-aging and corrosion resistance.
6. Ideal material for contoured or angled cuts.
7.Ideal to FPV racing drone frame, medical instruments, cars material, sports goods
Application
Our high glossy carbon fiber sheets can be used in many applications. Here are some examples of Jinjiuyi carbon sheets usage.
1. Carbon fiber drone frame
Drone frames are mostly built from Carbon Fiber sheets and tubes. Carbon Fiber suits well for this application due to its light weight and strength. Because weight is a critically important requirement for drones they are almost exclusively made from expensive, but light carbon fiber materials. Usually use 2mm,3mm,4mm,5mm and 6mm carbon fiber sheets to cut.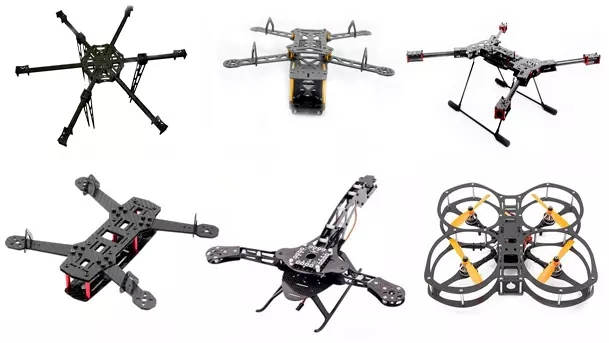 2. CNC Cutting to carbon fiber products
Due to Carbon Fiber's unique appearance, it is used as items of decorations and is highly valued by designers.such as Jewelry and rings, carbon fiber business card, logo, carbon fiber keyboard, and some crafts.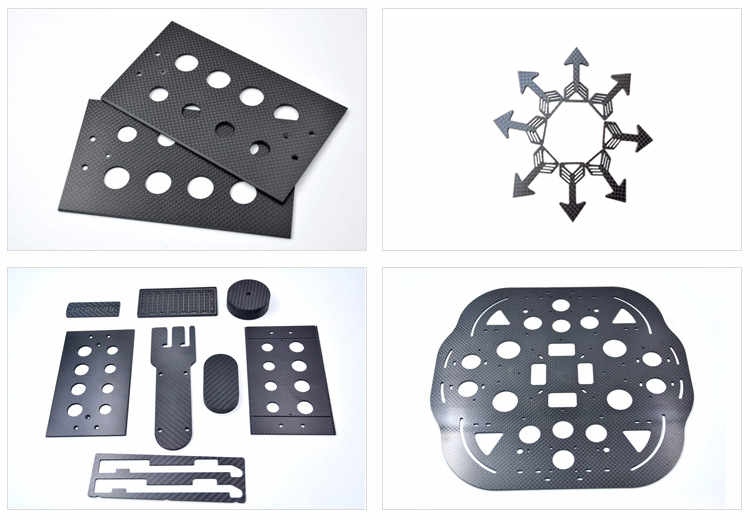 3. Racing car
Different details for weight saving purposes. It is possible to manufacture details for racing cars, boats and other motorized and non-motorized vehicles.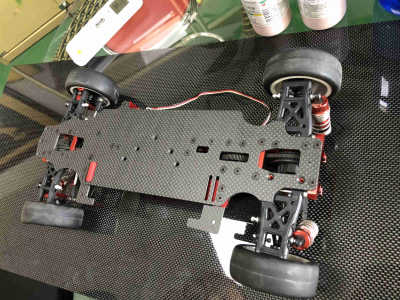 4. Machine parts
Carbon Fiber composites are becoming a common material for making production equipment. Carbon can decrease the mass of fast-moving parts, that in turn improve the efficiency of the machine due to shorter acceleration and braking time. Smaller moving mass also means smaller energy consumption. This leads to a machine with less power demand and can lead to a machine purchase at a lower price point. Another advantage of Carbon Fiber is low thermal expansion and vibration dampening. These are extremely important properties for measuring tools and devices that work in a variable temperature environment. Vibration reduction is a property common required for 3D scanning technologies.
5. Industrial robots
Tools for industrial robots, Carbon Fiber sheets are a far superior material to aluminum and steel for making lightweight tools and robot parts. Carbon Fiber enables robots to make fast movements, reduce more weight while using less energy and use smaller, less powerful and less expensive robots in return. Carbon Fiber composites greatly improve the productivity and lowers costs involved.
If you want to get our carbon fiber sheets price, or need cutting carbon fiber products, please contact us with email: info@jinjiuyi.net.
Inquire Now