5mm Carbon Fiber Sheet High Strength Carbon Sheet | Jinjiuyi
High strength carbon fiber sheet 5 mm / 0.197 inch (±0.1 mm tolerance) made from 100% real carbon fiber and epoxy resins. We offer carbon fiber plate max size to 1000*1000 mm, and thickness up to 25mm.
If you want to know the cost of 5mm carbon fiber sheet, please contact us.
Product Description
5mm (0.197") thickness carbon fiber sheet is made from carbon fiber fabric and epoxy resins, cured under high pressure at high temperature, making them the high strength and flat. Inside without any filling materials, the surface material is 2 x 2 3K tow (3,000 filaments) Twill or Plain Weave carbon fiber fabric.
Carbon fiber panel sizes and thickness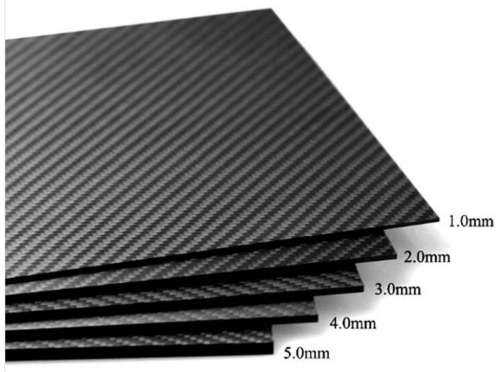 The high strength carbon fibre panels thickness are available 0.5mm,1mm,1.5mm,2mm,2.5mm,3mm,3.5mm,4mm,4.5mm,5mm,6mm,7mm,8mm,9mm,10mm,11mm,12mm,13mm,14mm,15mm thicknesses, up to 25mm.
Our carbon fiber plating standard size: 400*500mm, 500*500mm, 500*600mm or cut to any dimensions.
Carbon fiber panel finish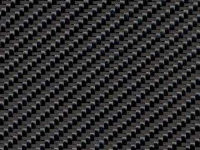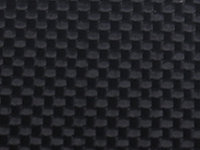 Twill finish Plain finish
The weave/finish can be 2/2 twill and 2/2 plain, surface available: matte (matt) and gloss (glossy).
Colored Carbon fiber sheet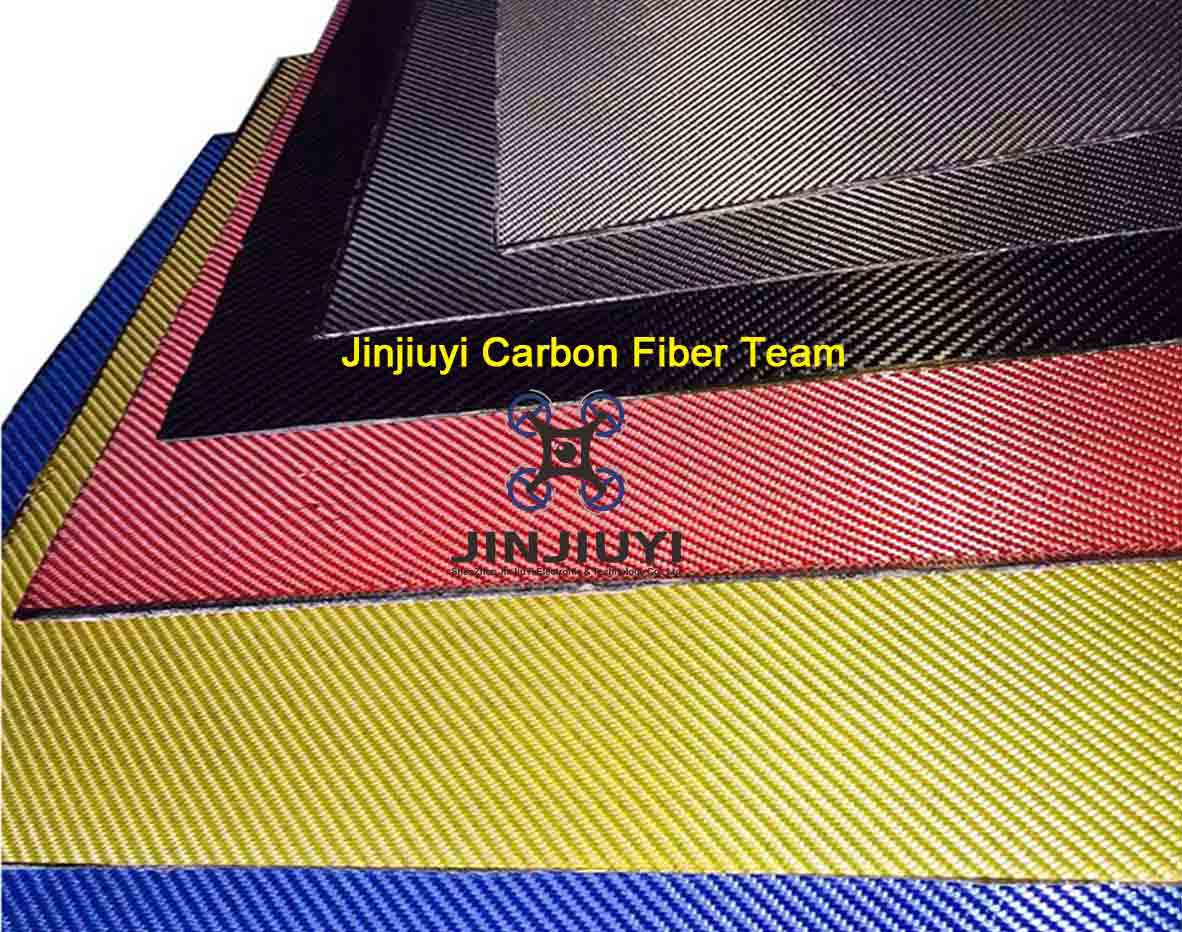 We offer:
Red carbon fiber sheet
Blue carbon fiber sheet
Silver carbon fiber sheet
Gold carbon fiber sheet
The sheets are available in a high gloss finish, amazing surface.
We have the standard color black carbon sheets, If you want to buy colored carbon fiber sheets, please check HERE.
Product Features
1. The material is pure carbon fiber without any filling materials.
2. Dimension: standard size or custom size
3. Thickness: 5mm
4. Surface: 3K, Twill or plain, Matt or gloss surface
5. High strength to weight ratio
6. High Thermal Conductivity in some forms
7. Low coefficient of thermal expansion
8. Electrical Conductivity
Application
Our 5mm carbon fiber sheet is ideal for
1. Multicopter, helicopter UAV and FPV drone frames.
2. Racing car chassis.
3. Carbon fiber card, business card, money clip and money wallet.
4. Cutting carbon fiber parts.
5. Decoration parts for Car, jewelry and furniture.
Welcome to sample order to testing and checking Jinjiuyi carbon fiber sheets quality. Mixed samples are acceptable.
If you want to buy 5mm carbon fiber sheet, or cut 5mm carbon fiber products, do not hesitate to contact us: info@jinjiuyi.net
Our service also includes cutting carbon fiber sheets according to your drawings (DXF or DWG files).
We also offer carbon fiber CNC cutting and CNC machining service with 8 sets CNC machines that make sure fast finish your quantity order.
Tags: carbon fiber plate 5mm thick, carbon fiber panel 5mm, 5mm carbon fiber plate, 5mm carbon sheet, 5mm carbon plate, 5mm carbon fiber
Inquire Now