Black Carbon Fiber Sheet-Jinjiuyi
Our standard carbon fiber sheets are black. We offer various of sheets without any filling material. These plates are multiple laminations of carbon fibre in an epoxy matrix. We manufacture many different size and thickness of carbon fiber plates, they have good quality and competitively priced.
Please contact us to discuss what carbon sheet is best for you.
Product Description
Sheet material
These sheets are made from uni-directional prepreg and plain or twill prepreg fabrics. Jinjiuyi carbon sheets are manufactured under heated pressure, producing a sheet with reduced voids and higher temperature specifications, these carbon fiber panels surface are smooth and same thickness.
We have T300, T700 and T800 carbon fiber material which are imported from Japan. Choose the best material for your applications.
Sheet Size and Thickness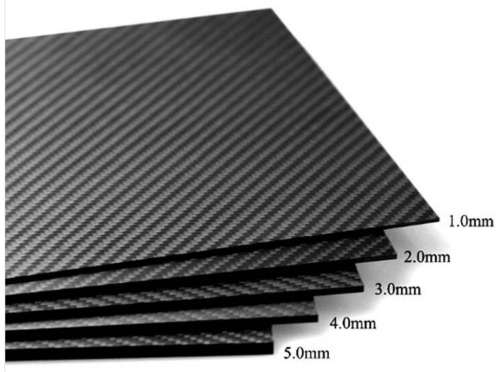 Carbon fiber plate size is available in 400x500mm, 500 x 500mm, 500 x 600mm, 1000x1000mm or customize size.
Thickness from 0.5mm, 1mm, 1.5mm, 2mm, 2.5mm, 3mm, 3.5mm, 4mm, 4.5mm, 5mm, 6mm,8mm to 25mm.
Sheet Finish and weave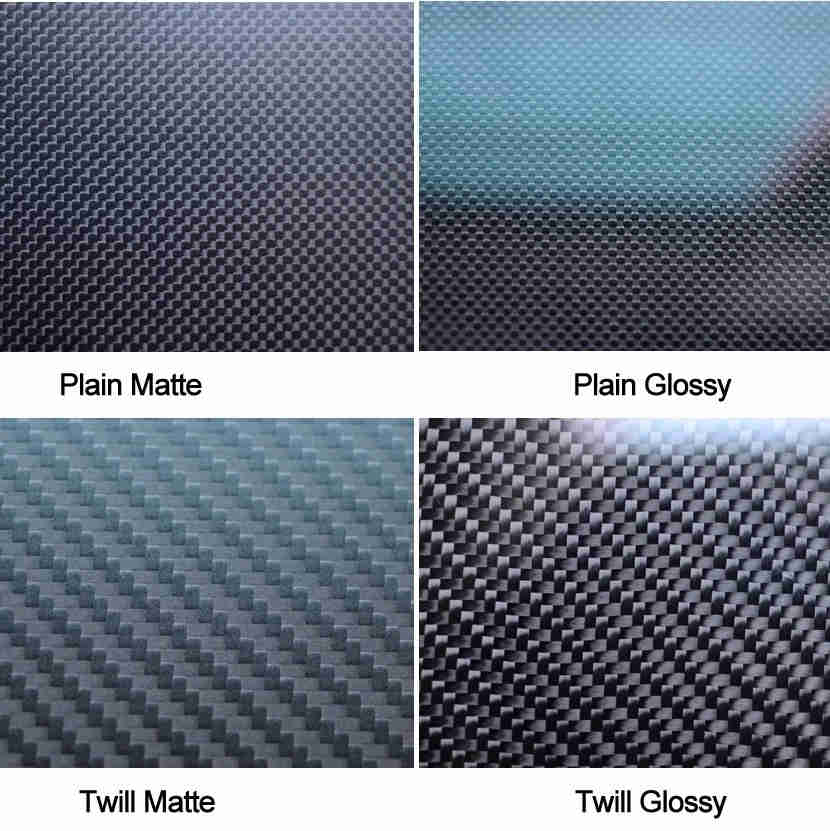 Our standard carbon fibre sheets both sides are 3K carbon fiber weave fabric, this material is 100% real carbon fiber. Usually they have 4 type surface: plain matte, plain glossy, twill matte, twill glossy. In addition, we also produce carbon fiber sheet with unidirectional cloth on both sides.
Not only we produce standard carbon fiber sheet, but also offer custom colored carbon fiber sheet.
No matter what your project, Jinjiuyi carbon fiber team have a product that suits your needs.
Product Features
Carbon fiber sheets are made by carbon fiber cloth with epoxy resin, pregpeg composite Materials. They have light weight and strong strength etc features:
1. Carbon fiber yarn tension evenly, keeping the carbon fiber strength, and product performance is stable.
2. Light weight, high strength, weight is only 1/5 of steel.

3. Good corrosion resistance, acid, alkali and salt resistance, that is, atmospheric corrosion, no need for regular maintenance.
4. Beautiful surface.
5. High electricity conductivity.
Application
It is especially applicable for FPV frame, helicopters, and RC airplanes. Also suitable for cutting: Logo, Artcraft, Sports equipment accessories, medical equipment, auto parts, electronics, hardware, jewelry and other products.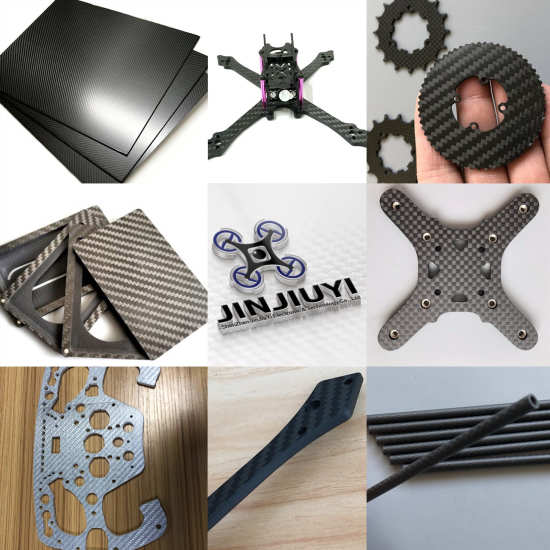 Our Service

We are a professional manufacturer of carbon fiber composite, We supply a wide variety of carbon fiber sheets and tubes, also offer carbon fiber CNC cutting service, to find out more products and service.

We also cut carbon fiber sheets, Do not hesitate to contact us: info@jinjiuyi.net.
Inquire Now