2019 Top Quality Carbon Fiber Panels 3K Carbon Sheet Black Carbon Fiber
All of our carbon fibre sheets are manufactured by our own production workshops, We also custom carbon fiber parts fit to your specs, including custom cutting, milling and CNC machining. and we ship carbon sheets worldwide.
Product Description
Our high quality carbon fiber panels are made by laminating carbon fiber unidirectional cloth and using the technology of epoxy resin infusion which insures no defects related to bubbles in the sheet layer. after high temperature and high pressure, we will get the top quality carbon sheet. All carbon sheets are made by 100% carbon fiber fabric imported from Japan. Various size and thickness carbon plate can custom for you.
Product Features
Features:
Modern appearance,
High strength,
Light weight Less Density - 20% Of Steel,
Lasting Performance
Heat resistance and corrosion resistance
Low coefficient of thermal expansion
Superior Dimensional Stability
Application
Application:
1. Aerospace, FPV drone, UAV frames, Helicopters Model Drone, RC Model Parts.
2. Industrial Automation And Robotics.
3. Sports Equipment, Musical Instruments, Medical Device.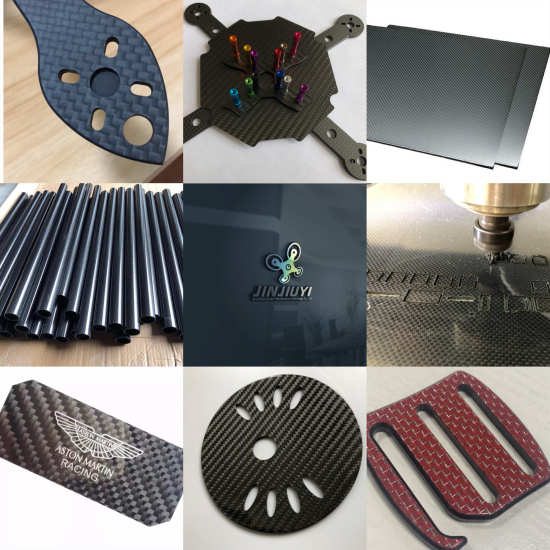 Jinjiuyi Carbon Fiber Products
We also cut carbon fiber sheets, do not hesitate to contact us: info@jinjiuyi.net.
Hot Tags: Carbon Fiber Board High Quality Carbon Fiber Sheet Carbon Fiber Sheet Toray T700 Carbon Fiber Sheets
Custom Carbon Fiber Sheet Best Carbon Plate for sale
Inquire Now