Design your Own Drone Frames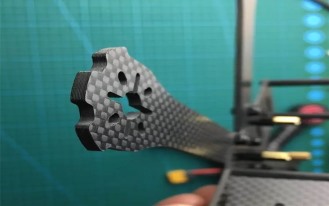 If you're an experienced pilot, you know you can compromise some durability for lower weight which makes your frame more agile in the air. Here have some key points you need to consider when designing a FPV racing drone frame.
1.

Frame size and weight:
All drone designers who want to design a light, fast and stable frame, Unfortunately, the answer to this question is "Well, no one can really do it.
For such a mechanically simple component, the frame has a huge influence on the flight characteristics of the drone, and by adding an inch space, the total
stability of the drone can be greatly changed during flying.
so if you want to design a very good drone frame, you have to try and test the
drone frame by yourself, modify and improve your design.
2. Materials:
As all we know, carbon fiber materials have the dual effect of hard and light, so as a professional FPV racing drone hobbyist, carbon fiber materials is our first choice, and all FPV hobbyist like use carbon fiber drone frames.
3. Frame Layout:
Separated carbon fiber drone frame and solid base plate (unibody) frames.
Separated frame, these frames are a bit heavier (as they use extra screws/bolts), but improved repair ability and cost down, as you only need change the broken arm. And only change arm length if you want to change motors/props.
Solid base plate (unibody) frames more expensive but usually stronger, but if damaged one arm, you need to reinstall a new base plate, and reconnect all 4 motors.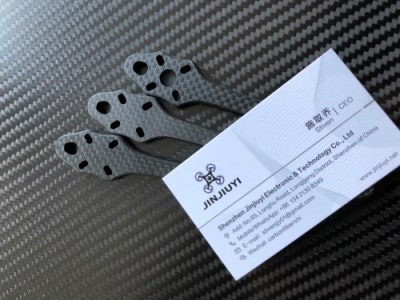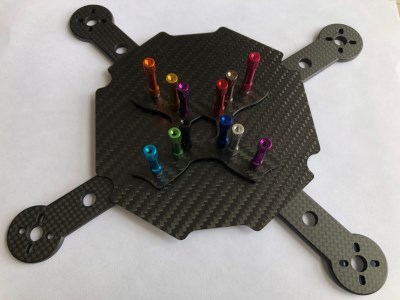 4. Price factor:
The price of a well-designed drone frame is naturally much higher than that one which is a cloned, because designers spent a higher investment research cost for these frames. However, both have a place in the market. .
5. Cutter(Carbon fiber Factory):
When you finish your frame design, and need to find a very professional factory to cut your frames, that's very important. Jinjiuyi makes all carbon fiber sheet by their factory, offer any required size carbon fiber sheets and cutting service.
if you have a large order, we also can service for you, as we have 2 factories and 15 sets CNC cutting machines.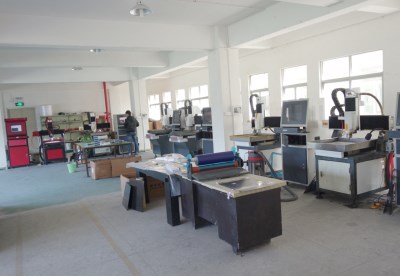 Thanks for Reading
Thanks for reading and hope this has helped educate you on designing your next frame. If you have any questions or comments just send an email to info@jinjiuyi.net, thanks a lot!
#FPVdrone #racingdrone #droneframe #carbonsheet #carbonframe #carbonfiberframe #carbonfiberfactory #cutdroneframe #cnccutting #jinjiuyi