M3 Press Nut For FPV Racing Drone Frames Sunk Nut
M3 press nut designed to press into the material they're fastening and lock in place, these press nuts are made from high quality materials and precision manufactured for a perfect fit. Common uses include panel mounts, home hardware, tension adjustment hardware, and electrical applications, now more and more used in carbon fiber drone frames, Especially for the fixing of UAV or FPV drone frame, it has a good effect. Our stainless steel press nut will not rust, not easy to corrode, and is strong.
Jinjiuyi carbon fiber team stocks M3 press nut are standardly in inventory, also we can custom produce M2 press nut.
Item Name: M3 press nut

Other Name: M3 stainless steel self clinching rivet nut fastener
Material: Stainless Steel
Measurement System: Metric, inch
Exterior Finish: sliver
Item Weight: 4.5 ounces
Overall Size: 6x3mm/0.24"x0.12"(Max.OD*H)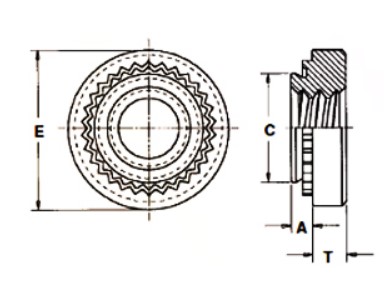 M3 press nut diameter:
C for carbon fiber parts is 4.55mm
A max to 1.53mm
E 5.56mm
T 1.5mm
If you want to know how to install press nut into carbon fiber plate, please watch this video.
By the way, our company offers press nut installing service.
The back of the plate to maintain a complete block; Small and exquisite, suitable for all electronic or precision equipment; High resistance to torque; The equipment is convenient, simply press riveting; The series of specifications can meet a variety of design requirements. Height(Not Include Guiding Slot and Embossing Teeth):6mm/0.24inch. Guiding Slot Outer Diameter:10mm/0.4inch. Embossing Teeth and Guiding Slot Total Height:1mm/0.04inch. Total Height:7mm/0.28inch. Maximum Outer Diameter:13mm/0.51inch.
Please note: the diameter of the hole applied to the UAV FPV drone frame is 4.55mm.
Press nut is also called Sunk nut or press insert nut, some people called stainless steel sunk nut, Called Écrous prisonniers in Franch, Spanish called Tuercas de Prensa.
Our m3 stainless steel sunk nuts used in mechanical, mainly for easy fastening, demolition, not easy to slip angle and other advantages, mainly used in electronics, electrical, electric, electric power, chemical industry, water conservancy, mechanical equipment, furniture, and other fields.
Press nuts especially for the fixing of UAV or FPV drone frames, it has a good effect.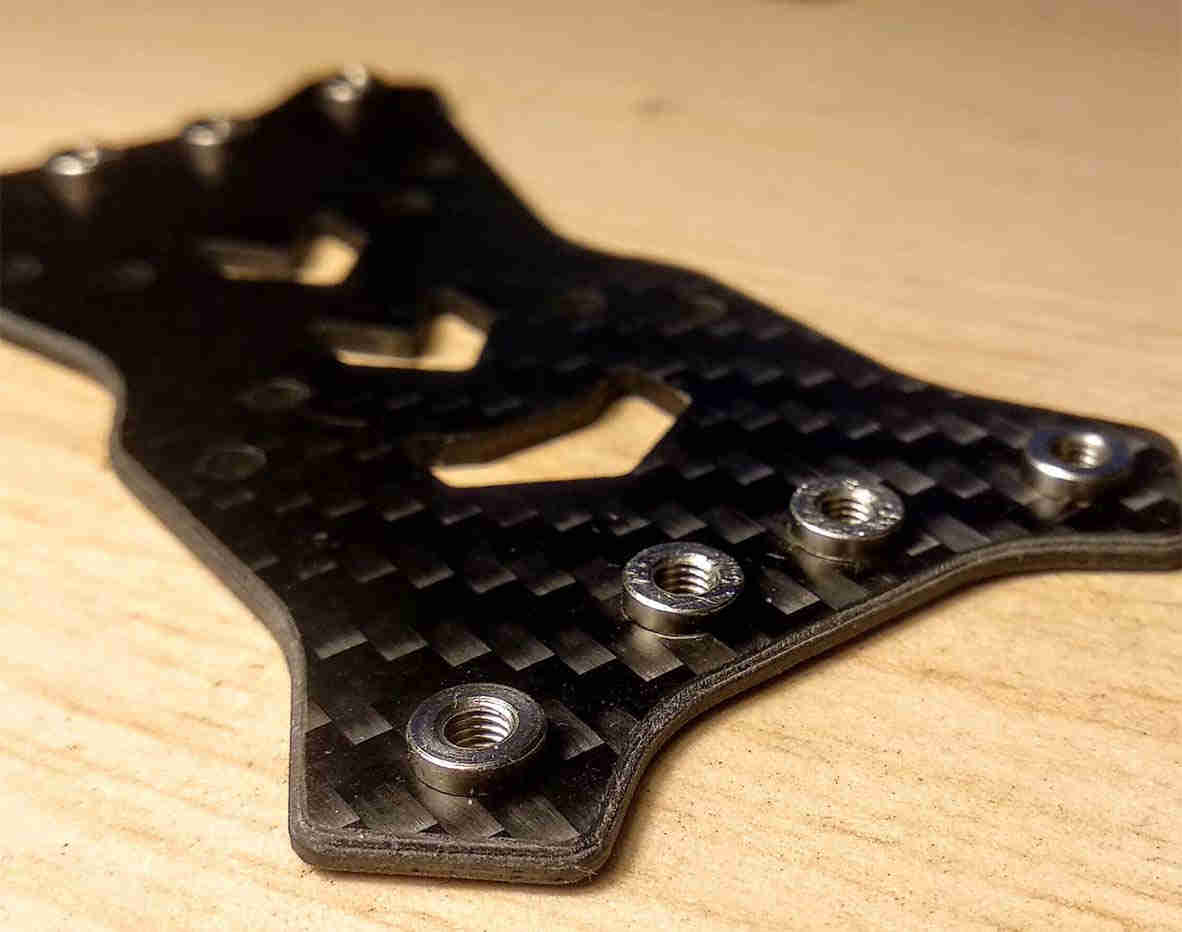 If you choose to use our sunk nuts in your design, you will need to make sure the holes in your design are 4.50mm-4.55mm and the following diameter you need to know:
For use on Carbon fiber sheets no thinner than 1.5mm.
Top diameter- 5.4mm
Bottom diameter- 4.65mm
Otherwise, we will not be responsible for tolerance issues.
*Sunknuts not included with CF parts. Must be purchased separately.
If you want to know our Press Nut price or need press nut installing service, please send us inquire or send email: info@jinjiuyi.net.