100% Real carbon fiber on the buckle.
OEM orders option.

Customized design.
Twill and Plain finish option.
Perfect carbon fiber buckle for a belt upgraded your wardrobe.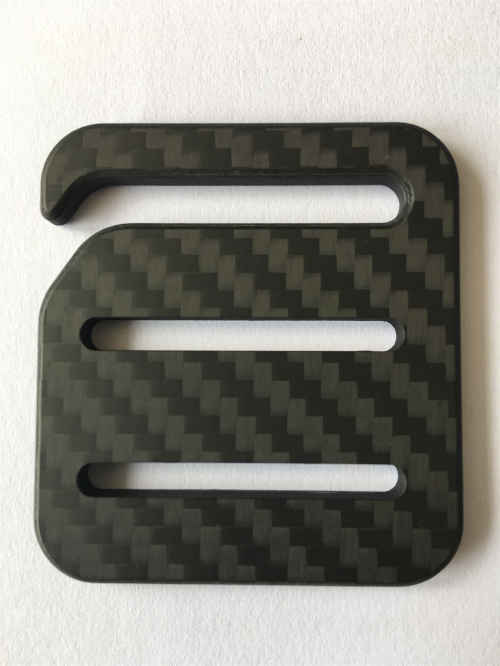 Our services includes cutting carbon fiber sheets according to your DXF or DWG files.
We supply carbon fiber cutting service with 7 sets CNC machines that offer an accuracy up to 0.05 mm. Thanks to rich experience we offer cutting service of different carbon fiber products, Such as:
1.automated machine arms and robotics
2.fpv drone frame, RC model parts, Helicopters Model Drone
3.Decoration parts for Car, jewelry and furniture
4.Manufacture fixtures and tooling
5.cell phones, portable computers
6.high-end Sports equipment
7.Musical instruments
8.Scientific apparatus
9.Medical device
If you want to make carbon fiber on the buckle, do not hesitate to contact us: info@jinjiuyi.net.
Our service also including painting, edge rounding and chamfering.
After cutting carbon fiber process, all carbon fiber parts with uniform edge and aesthetic appearance look modern and high-tech just what you want.
We are carbon fiber sheets manufacturer, welcome to sample order to test and checking Jinjiuyi carbon fiber quality. Mixed samples are acceptable.