T700 UD carbon fiber sheet details:
To cater specifically to the pickleball game, most of company use T700 carbon fiber material for the paddle surface, The Graphite Honeycomb Core and Graphite Carbon Fiber Surface work together to enhance the structural integrity. The graphite honeycomb core also significantly reduces the weight. And the T700 carbon fiber offers a flat and hard naturally textured finish that allows for more control through your shots.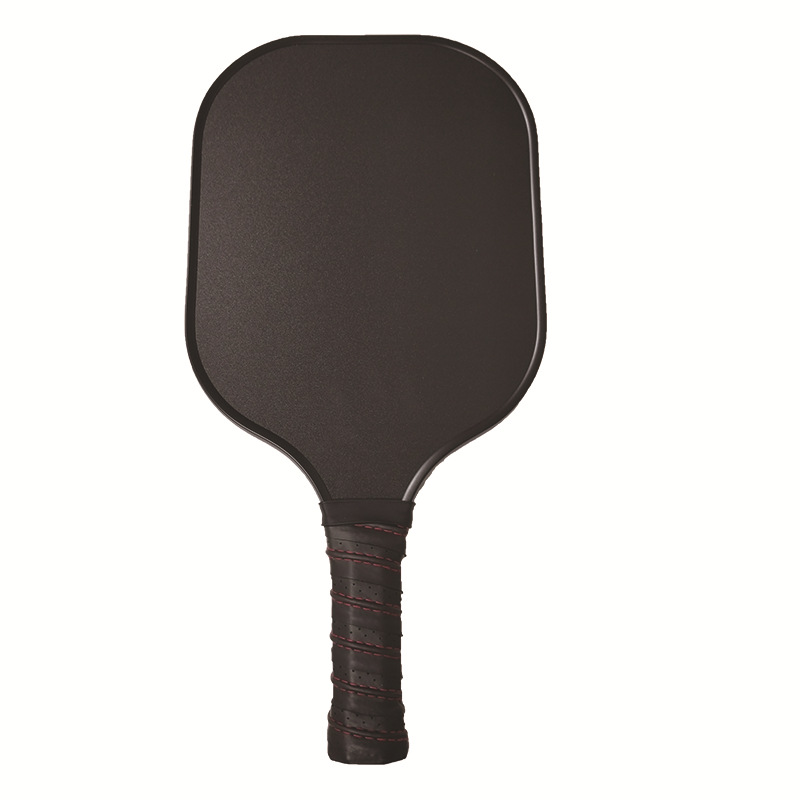 Our T700 carbon fiber plate for pickleball rackets standard size is 500*600mm which is cut 4 pieces 7.8 inches plate. Usually, the thickness is 0.4mm. Also, we can customize the carbon fiber plate size and thickness to your paddles.
T700 UD carbon fiber plate Properties
1. Strong Strength and Light Weight.
2. Perfect for any application including RC, drones, helicopters, etc.
3. This T700 carbon fiber sheet contains 100% real carbon fiber imported from Japan.
4. Top quality with competitive price.
Technical data:
Density:1.80 g/cm³
Tensile strength:4900MPa
Tensile modulus: 230GPa
Elongation at break: 2.1 %
Filament count: 12000 = 12k
Filament diameter: 7 µm
Cross section of single roving: 0.444 mm²
T700 UD carbon fiber plate applications:
Carbon fiber is wildly used for many applications. It's 10 times stronger than steel and 5 times lighter. It is especially applicable for Multicopter, helicopters, RC airplanes, bicycles and tennis racquets. Now it's showing up in pickleball paddles.
Our High Strength Carbon fiber plates are manufactured using Toray T700 carbon fiber fabric and epoxy resins, They are made of 100% real carbon fiber. As a Carbon fiber manufacturer, we can custom any size and thickness of carbon fibre plates for you, also we offer carbon fiber CNC machining service.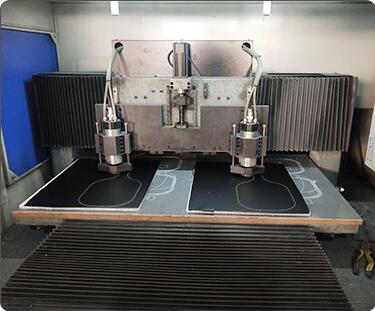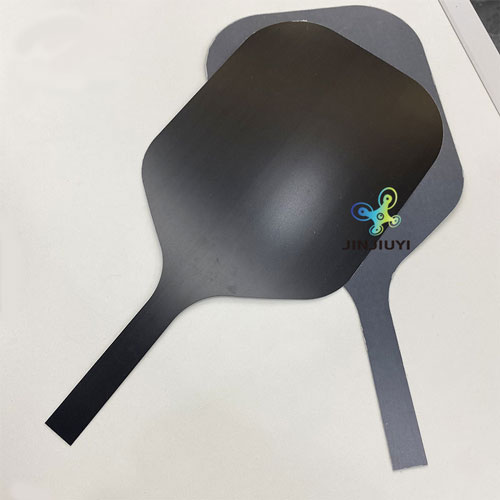 CNC cutting carbon fiber sheets
What material is best for a pickleball paddle?
Wood, graphite, composite or carbon fiber?
Gold Medalist Mark Friedenberg says: "In my opinion, the carbon fiber face is the BEST surface. It provides softness for control and spin, but strong enough for providing power."
As you know, there are many pickleball paddle suppliers that use carbon fiber for their rackets facing. because carbon fiber is light and incredibly stiff and durable, which is the main reason many manufacturers use it rather than fiber glass and graphite. And this stiffness makes carbon fiber the ultimate material for the facings of pickleball paddles because it gives you incredible control over where your ball goes. So purchase our T700 carbon fiber plates for your paddles, do not hesitate to contact us info@jinjiuyi.net.