Real Carbon Fiber Sheets for Sale
All our carbon fiber sheets are made from 100% real carbon fiber without any glass fiber contents. Varieties size and thickness of carbon fiber sheets can be offered to meet different requirements.
Our carbon fiber material imported from Japan.
All carbon fiber sheets are manufactured by our own production workshops, the performance and the quality under our control.
Product Description
PRODUCTS DESCRIPTION
High Quality Carbon Fiber Sheets Manufacturer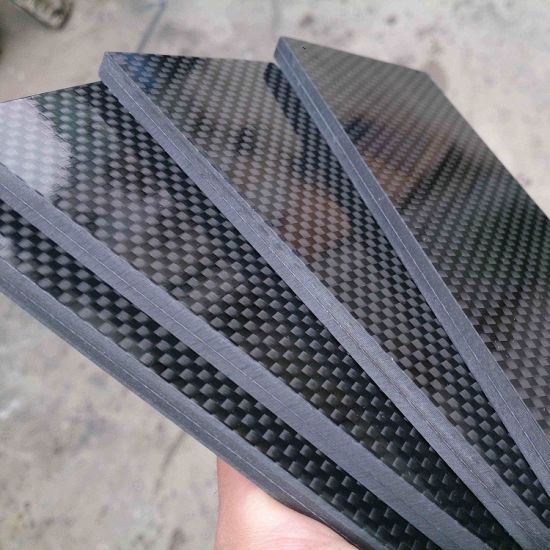 1. Carbon fiber sheets are 100% pure carbon fiber
2. Carbon plate made by carbon fiber fabric and epoxy resins.
3. The finish could be made Glossy and Matte.
4. The weave could be made Plain or Twill.
5. Light weight, high strength
6. Size: 500*600mm
7. Normal thickness 0.5-5mm, customized thickness Max to 30mm.
8. Make sure stable and precise dimensions, cut should by CNC machine.
Check our standard available sizes: carbon fiber sheets and plate
Product Features
Surface density: 1800g/m2
Resin content: 42%
Fiber content: 1050g/m2
Fiber volume content: ≥65%
Thickness: 0.5-30 ±0.1mm
Tensile strength: 2950/N/mm2
Modulus of elasticity: 185000N/mm
Application
Our services include cutting carbon fiber sheets according to your DXF or DWG files.
We supply carbon fiber cutting service with 7 sets CNC machines that offer an accuracy up to 0.05 mm. Thanks to the rich experience we offer cutting service of different carbon fiber products, Such as:
1.automated machine arms and robotics
2.fpv drone frame, RC model parts, Helicopters Model Drone
3.Decoration parts for Car, jewelry and furniture
4.Manufacture fixtures and tooling
5.Cell phones, portable computers
6.high-end Sports equipment
7.Musical instruments
8.Scientific apparatus
9.Medical device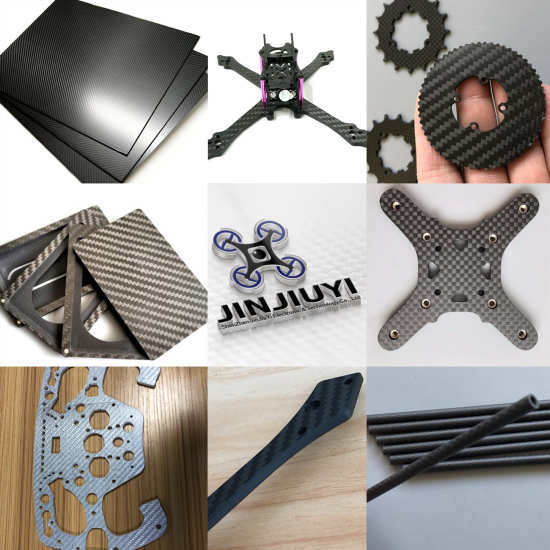 We are carbon fiber sheets manufacturer, welcome to sample order to test and checking Jinjiuyi carbon fiber quality. Mixed samples are acceptable.
If you want to buy our real carbon fiber sheet, do not hesitate to contact us: info@jinjiuyi.net.
Inquire Now