Jinjiuyi's Square Carbon Fiber Tubes are laminated from prepreg high-strength carbon fibers and epoxy resin, the shape of the tubes is square with rounded corners. Upon request, the inner roll wrapped high strength, medium modulus unidirectional carbon fiber prepreg, Fibers oriented at 90 degrees (hoop) are wrapped around the circumference to provide high crushing strength and stiffness, same with our round tubes. Usually, the outer warped 3K finish carbon fiber weave oriented in a 0/90 degree orientation and cured at high temperatures and pressure. Unlike metal tubing, this type of construction offers a high stiffness to weight ratio tube with increased bending stiffness and axial strength, a high crush resistance and tight inner diameter (ID) tolerances. Our square carbon fiber composit tubes have an outermost layer of twill or plain fabric which gives the tubes a few advantages including better machinability, reduced splintering, and the decorative aesthetics associated with carbon fiber.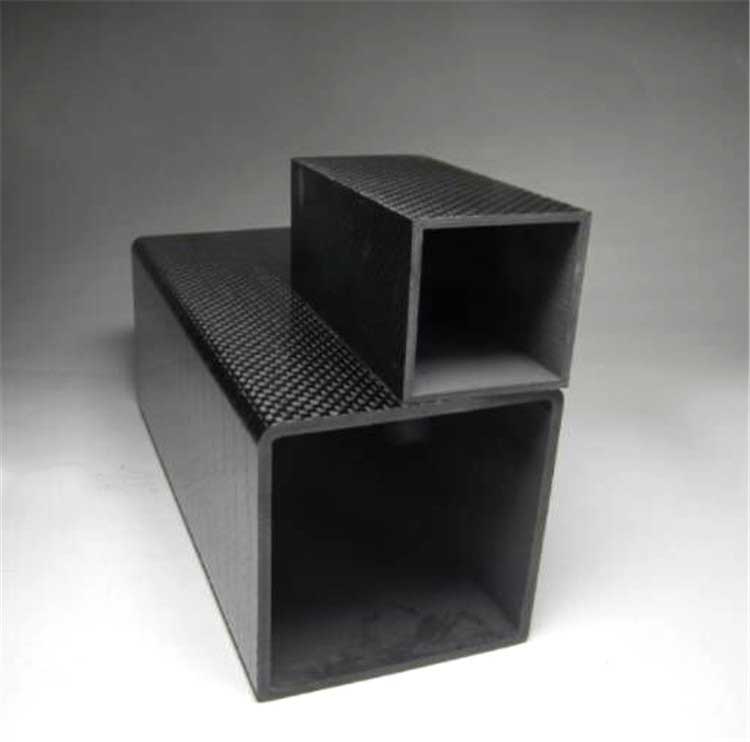 carbon fiber square tube 10mm

STANDARD SIZES:
Our Square Carbon Fiber Roll Wrapped Tubes standard lengths of 1 and 2 m and a wall thickness of 1, to 2 mm. Tubes are available in various dimensions and lengths, we offer custom thicknesses, sizes, length and surface finish. And also we can make shaped tubes according to your design.
ADDITIONAL CUSTOMISATION SERVICES
✓ Cutting and Shortening
✓ Milling, drilling
✓ Slotting and CNC Machining
✓ Different wall thicknesses and length according to the customer's requirements with MOQ (minimum ordering quantities)
All of our roll wrapped carbon fiber square tubes feature a slight rib texture spiraling along their length and can easily be sanded and polished away.
· Light weight-Less density
· High crush/bend strength and stiffness
· Balanced Layup
· Easy machinability
· Decorative Aesthetics
· Wide Temperature Applications
· Hardware easily mounts to ID and OD
Our Ultra-strength square carbon fiber composite tubes are widly used as Aerospace Spars & Beams, aircraft frames, UAV Housing Components, agriculture drones, Frames & Supports or other special application.