High Strength Carbon Fiber Drone Frame, FPV Frame, Carbon Fiber Quadcopter Frame, UAV Drone Frame CNC Cutting
Jinjiuyi carbon fiber team cut drone frames by our own production workshops, We use 100% real carbon fiber cutting FPV frames and quadcopter frames, all our material imported from Japan, We make same quality with AstroX and Johnny FPV.
If you want the best quality carbon fiber drone frames, Just send your AutoCAD files, We will quote and protect your privacy.
Product Description
Our carbon fiber sheets and carbon fiber tubes are all manufactured by our own production workshops, we can control the performance and quality. At the same time, we have 8 sets CNC cutting machines for machining your Racing Drone Frames and carbon fiber products. Thickness range from 0.5mm to 6mm, otherwise we can drill Countersunk Holes and M3 Press Nut Holes, also sink the groove, and engrave the LOGO for you.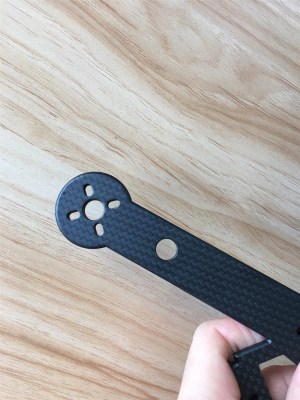 For the safety and beauty of the FPV frames, we can do edge and surface treatment for you, such as chamfering and coating service.
After chamfering and coating process, all carbon fiber parts with uniform edge and aesthetic appearance. Safety and modern just what your customers want.
Product Features
1. High strength and light weight.
2. Fast delivery time.
3. Best service: Free for drilling Countersunk Holes and M3 Press Nut Holes.
4. Not easy damaged.
5. Safety, modern and beautiful.
Application
Jinjiuyi will custom drone frames according to your design, whatever is Racing drone frame or Agricultural drone frame or any other types of done frame, only send us your CAD files. As a professional carbon fiber manufacturer, We can help your carbon fiber and other advanced composites project come to truth.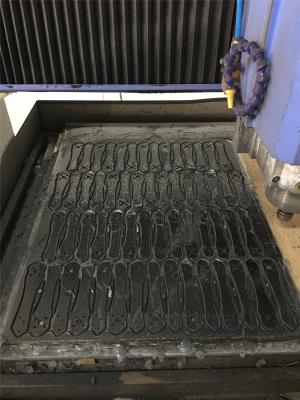 If you want to DIY drone and get the custom drone frame price, please send us .dxf or .dwg files to info@jinjiuyi.net, we will quote you a price ASAP.
Inquire Now