7075 cylindrical head screw details:

(1). Material: Aluminum 7075-T6
(2). Surface Finishing: Anodizing
(3). Size:
M3x6mm, M3x8mm, M3x10mm, M3x12mm, M3x14mm, M3x16mm, M3x18mm, M3x20mm, M3x22mm.
M4x6mm, M4x8mm, M4x10mm, M4x12mm, M4x15mm, M4x16mm, M4x20mm, M4x25mm.
M5x8mm, M5x10mm, M5x12mm, M5x16mm, M5x20mm, M5x25mm, M5x30mm,
(5). Mix Colors: Black, Red, royal blue, light blue, orange, sliver, pink, grey, puple, gold, green.
(6). Type: Aluminum cap head screw, DIN912.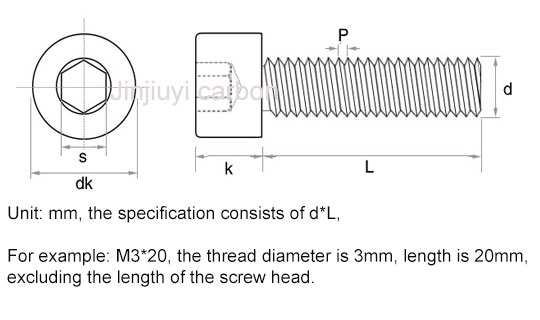 Size

Pitch

dk

k

s

t

max

min

max

min

max

min

min

M3

0.5

5.68

5.32

3

2.86

2.58

2.52

1.3

M4

0.7

7.22

6.78

5

3.82

3.08

3.02

2

M5

0.8

8.72

8.28

5

4.82

4.095

4.02

2.5
Our 7075 socket head cap screws are high-quality fasteners that are designed to offer exceptional performance in various applications. They are made from top-quality 7075 aluminum, which is well-known for its high strength, light weight, durability, and corrosion resistance. These cylindrical head screws have a cup-shaped head and an internal hexagon design, and the compact cylindrical heads of socket screws are smaller and lighter than hex heads.
7075 Socket Head Cap Screws Application:
Our 7075 aluminum screws are an excellent choice for various applications. They are commonly used in the automotive, aerospace, construction, and electronics industries, among others. These hexagon screws are ideal for fitting components, securing covers and panels, and assembling machinery, among other applications. Now, more and more DIYers use our 7075 countersunk and cap head screws for weight reducing on FPV drone and RC cars.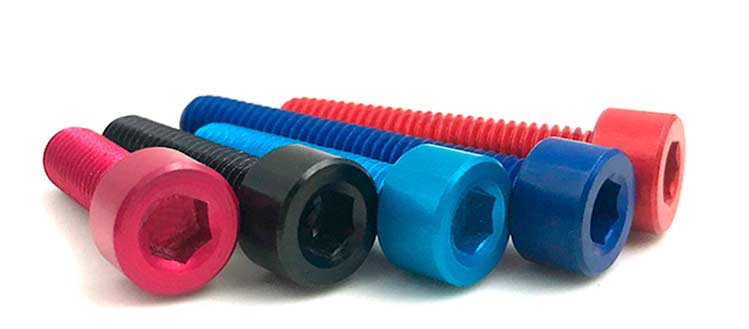 In conclusion, socket head cap screws are Ideal for applications with limited access as they require very little clearance around the fastener and no additional wrench space. if you have an application with a lot of debris, you may want to select our hex head bolt or hex head cap screw.
Tag: hexagon screw, hex screw, hex bolt, 7075 aluminum screw, cylindrical head screw, 7075 round head hex socket screws